Why Metal Doors need Special Hardware Matching?
Metal doors, most commonly used in Education, Healthcare, Hotel, Government and Commercial buildings. The greatest feature of metal doors is durability, because they are made of stainless steel or steel. It has strong anti-theft and anti-wear properties.
Hardware is the most important determinant of metal door quality.
To avoid troubles in the future, you need to choose the quality assurance hardware.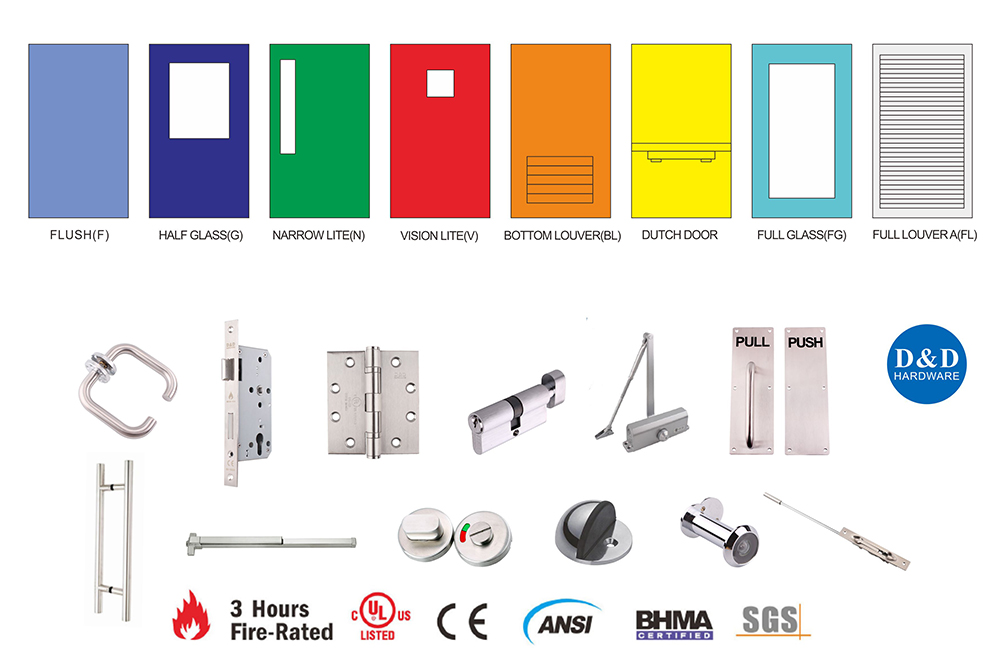 Here is the content list:
●What hardware do you need for metal doors?
●What happens when you use the hardware incorrectly?
1. What hardware do you need for metal doors?
Functionality, Quality and Professional Guidance are keys to choose the right hardware for metal door.
Door Hinge—Hinges manufactured accordance with ANSI / BHMA A 156.1
The hinges have template screw whole location for use on hollow metal doors and frames. The thickness of the hinge is 3.4 mm, which has enough bearing capacity. It can withstand 240 hours of salt spray test. The fire resistance limit is up to 3 hours.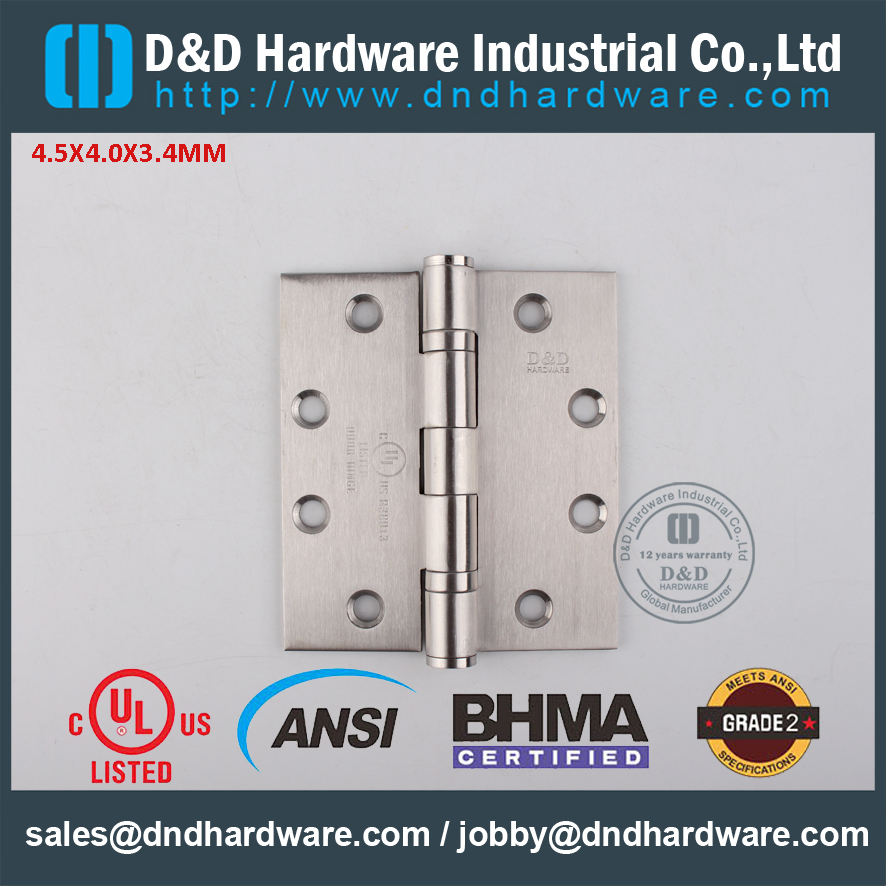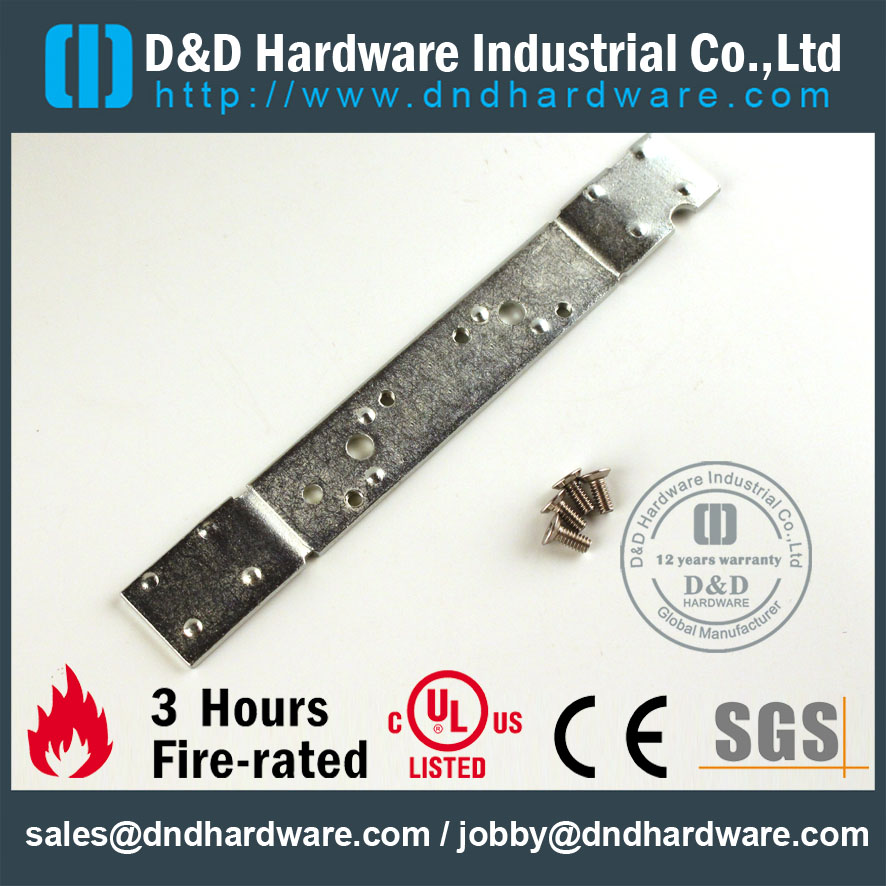 It is also have the hinge reinforcement plate used in metal doors in conjunction with the hinge. It can be used for both door and frame reinforcement. Welding inside of steel door or frame. Beneficial for heavy doors.

Mortise Lock—The mortise locks installed in metal doors are mostly used in shopping malls, schools, hospitals and other places where people flow more, such as fire doors. Therefore, the metal door lock also has fire resistance and can pass the BS EN 12209 test. It has the function of controlling the flow of people, preventing unauthorized departure and theft, and guaranteeing the safety and escape function of indoor personnel.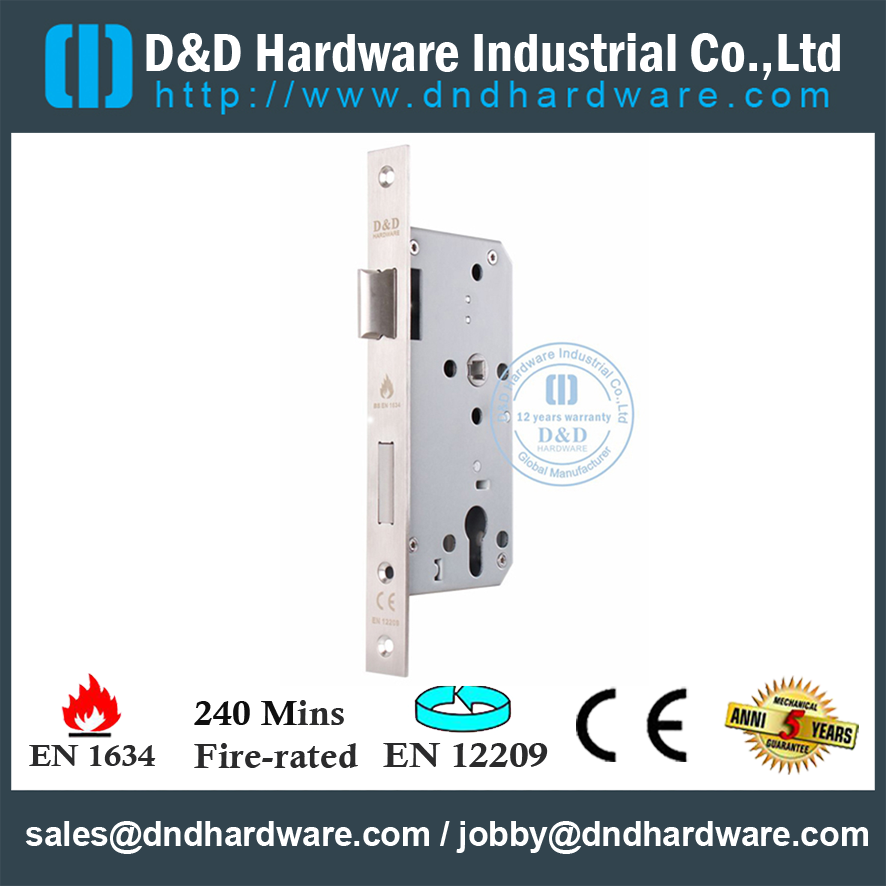 Door Handle—Stainless steel is one of the commonly used building parts, which has the characteristics of long life and corrosion resistance. The stainless steel lever handle is ideal for the majority of applications, tested to 200,000 cycles, suitable for use in contract, public, commercial, institutional and residential buildings, e.g. public office doors, common area doors etc.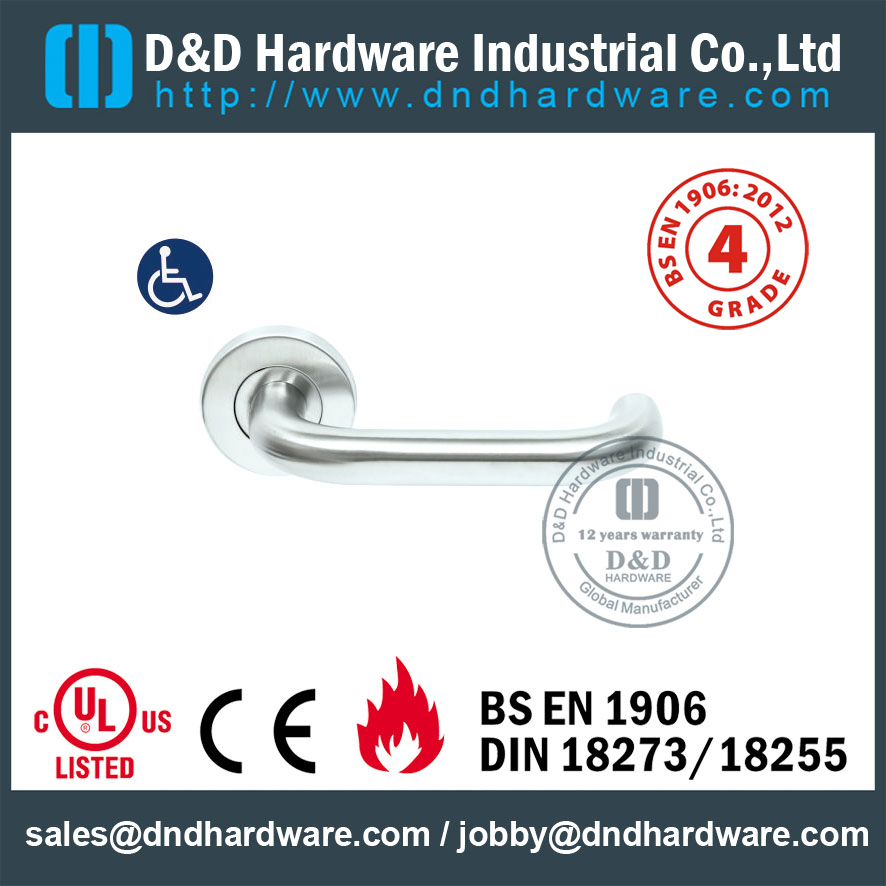 Door Closer—More than 500,000 life tests, meet the requirements of EN 1154. It has the adjustable function of strength. It is suitable for heavy and high strength door control system of public buildings, engineering and maintenance doors with high security and high frequency of use.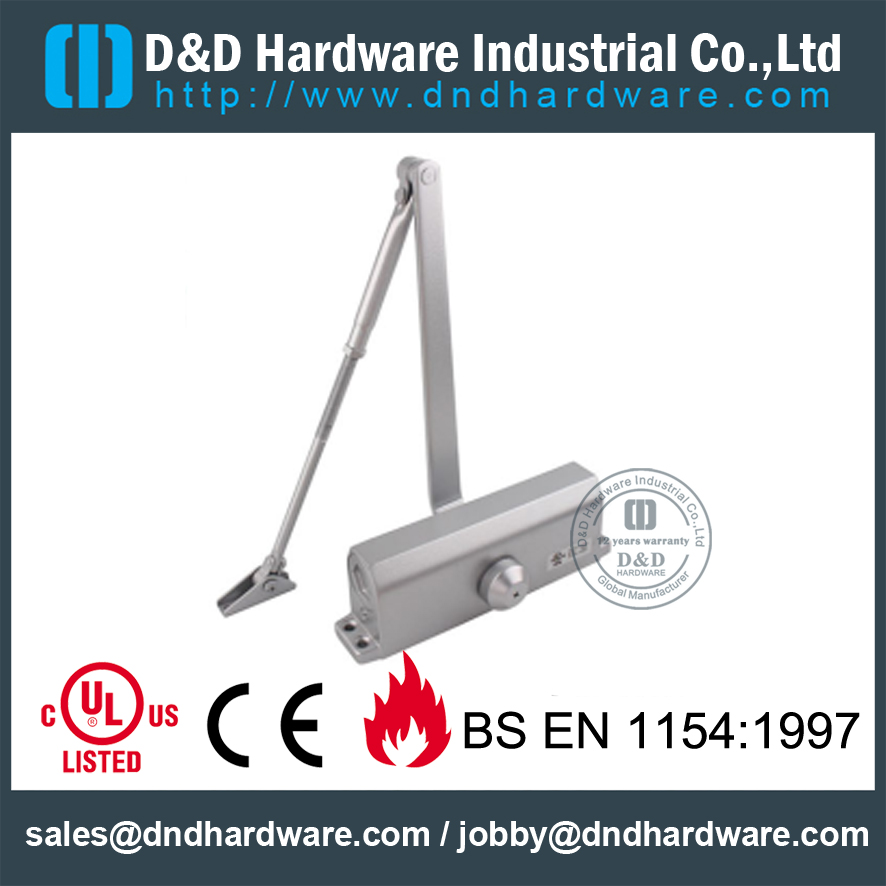 The use of matching door closer and rubber door silencer. Rubber door silencers prevent rattle and noise when doors are closing. They are used in places where you want to control the noise made by closing doors.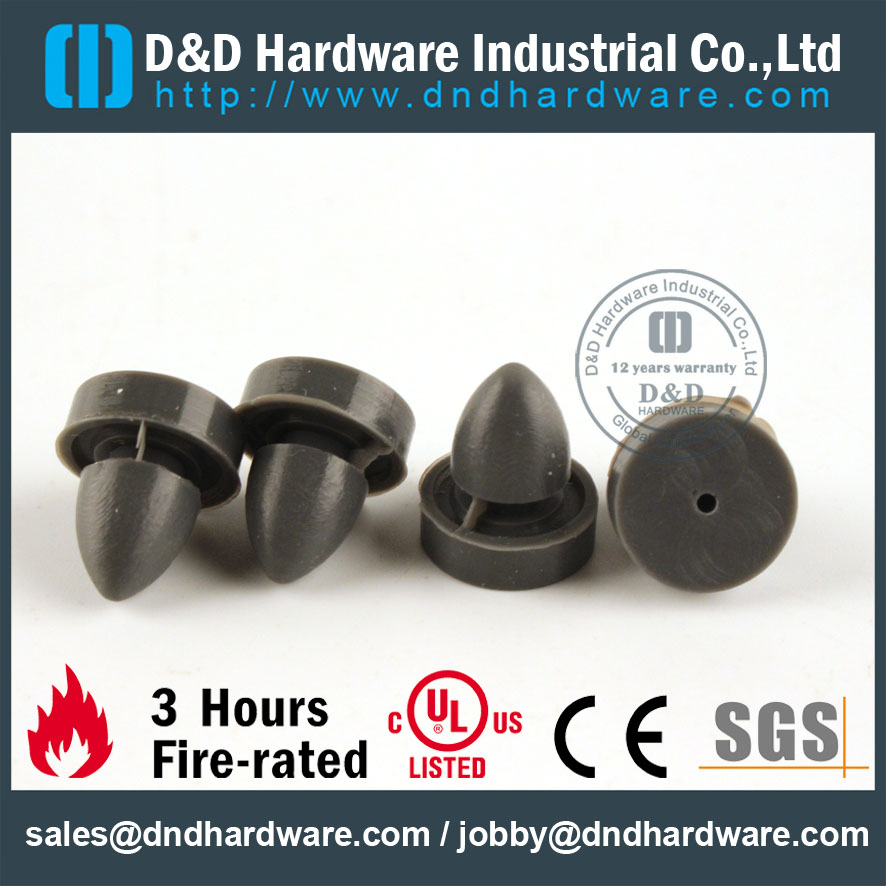 Panic Exit Device—It can be used for fire doors and non-standard fire doors, wood doors, metal doors, internal doors and external doors. Applied in banks, schools, factories, hotels, hospitals, high-end office buildings, etc. Through BS EN1125 test, the service life exceeds 200,000 press opening and closing tests. The press plate and locking plate are designed with pulley, which reduces friction and prolongs the trial life.
2. What happens when you use the hardware incorrectly?
Although the doors of wooden doors and metal doors function similarly, the internal structure is completely different, and the wrong use of accessories can cause problems.
The most obvious problem is the use of wooden door screws and hinges mounted on the steel door. The wooden door screws need to be drilled into the wood and embedded in the wood to be firm. However, since the internal structure of the metal door and the door frame are hollow, the wooden door screws are not subjected to the surrounding force after being drilled, and the screws are easily pulled out; the lock body mounted on the door is also prone to loose dislocation and the phenomenon that the door cannot be closed. However, due to the insufficient thickness of the ordinary hinge, it also causes excessive stress, which will cause the whole door to tilt or even fall.
In order to safely and stably function as a metal door, metal doors need to be used with special accessories. D&D Hardware offer certified Door ironmongery for Metal Doors & Fire Rated Metal Doors, comply with the American standards and the European Standards, BS EN, CE, UL, ANSI and BHMA certification, Suitable for Education, Healthcare, Hotel, Government , Apartment building, Hospitality Commercial applications.
D&D hardware has more than 12 years of experience in manufacturing Metal Door hardware for metal doors, include fire rated door hinges, ANSI fire door hinges, Door handles, Mortise locks, Door closers, Panic exit devices and Door Accessories etc.

For further information about Metal door solution or any of our services, click here.
Contact us Now:

Contact: David Jian
Mob:0086-139 2903 7292
Email: David@dndhardware.com, sales@dndhardware.com,

Jobby Zhang
Mob:0086-137 2599 9617
Email: jobby@dndhardware.com