Which are the most frequently used function of Exit device
Views:0 Author:D&D Hardware Publish Time: 2021-03-29 Origin:D&D Hardware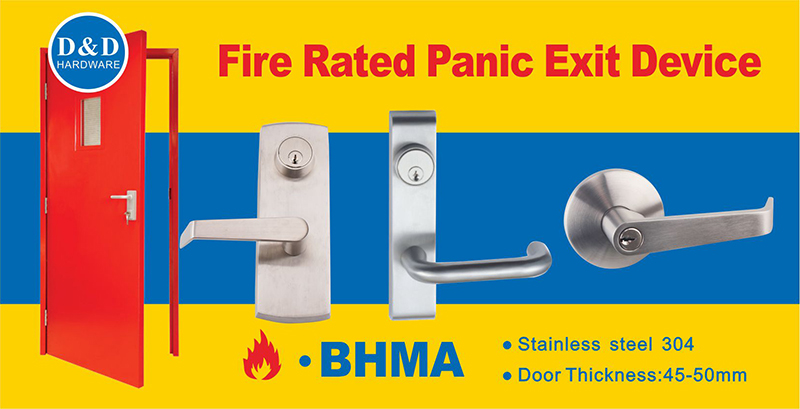 There are many operating functions available. The most frequently used are:
Function Description number

01.EXIT ONLY (EO) : No outside trim.
02.DUMMY TRIM (DT): Trim is not functional acting only as dummy trim. Use to pull door open when device is dogged. May also be a rigid knob or lever. Often used on the inactive leaf of a pair of doors to match the operating trim on the active leaf.
03.NIGHT LATCH (NL): Outside always locked except when key is used to retract the latch-bolt similar to a storeroom function. Available with outside knob, lever or dummy handle.
05.THUMB PIECE (TP): The outside operating trim (thumb piece) may be locked or unlocked by use of a key, similar to classroom function.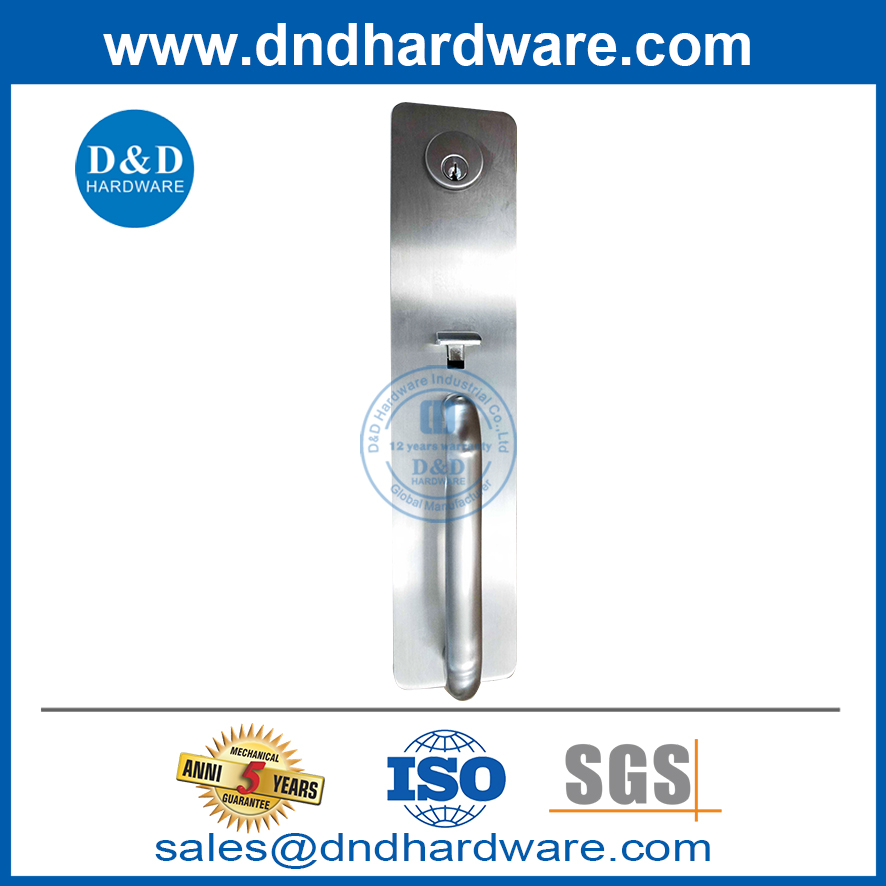 08.KNOB/LEVER: Same as above except operating trim is a knob (K) or lever (L).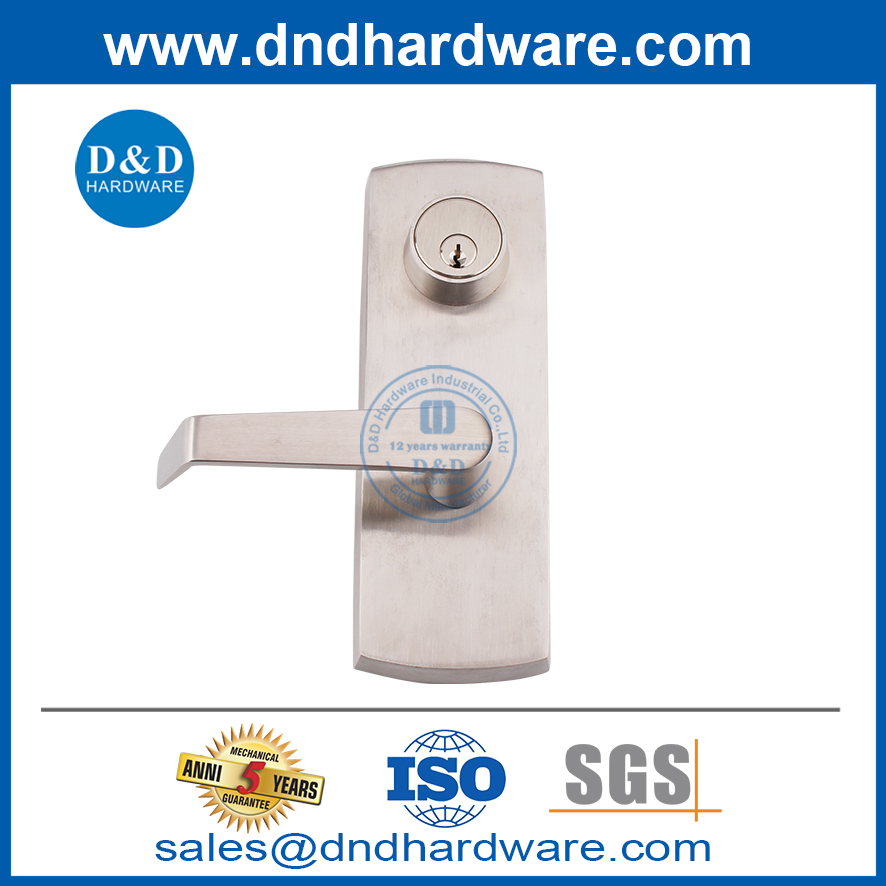 11.TURN LEVER (TL): Turn lever may be locked or unlocked by used of a key. Usually found on a vertical rod device and when unlocked the turn lever will retract the vertical rods.
N/A.BLANK ESCUTCHEON (BE): No cylinder control the outside operating trim of thumb piece, knob or lever is operable at all times, similar to latch set.
Function Numbers taken from ANSI/BHMA Standard A 156.3.
In order to help our clients to select appropriate hardware for their needs, D&D team strives to upgrade our knowledge all the time. D&D is your one stop opening solution partner.
For more information, consult D&D team.
For further information about fire panic exit hardware or any of our services, click here.
Contact us Now:
Contact: David Jian
Mob: 0086-139 2903 7292
Email: David@dndhardware.com, sales@dndhardware.com
Jobby Zhang
Mob: 0086-137 2599 9617
Email: jobby@dndhardware.com