What is Template Drilled Hinge?
Views:0 Author:D&D Hardware Publish Time: 2022-01-13 Origin:D&D Hardware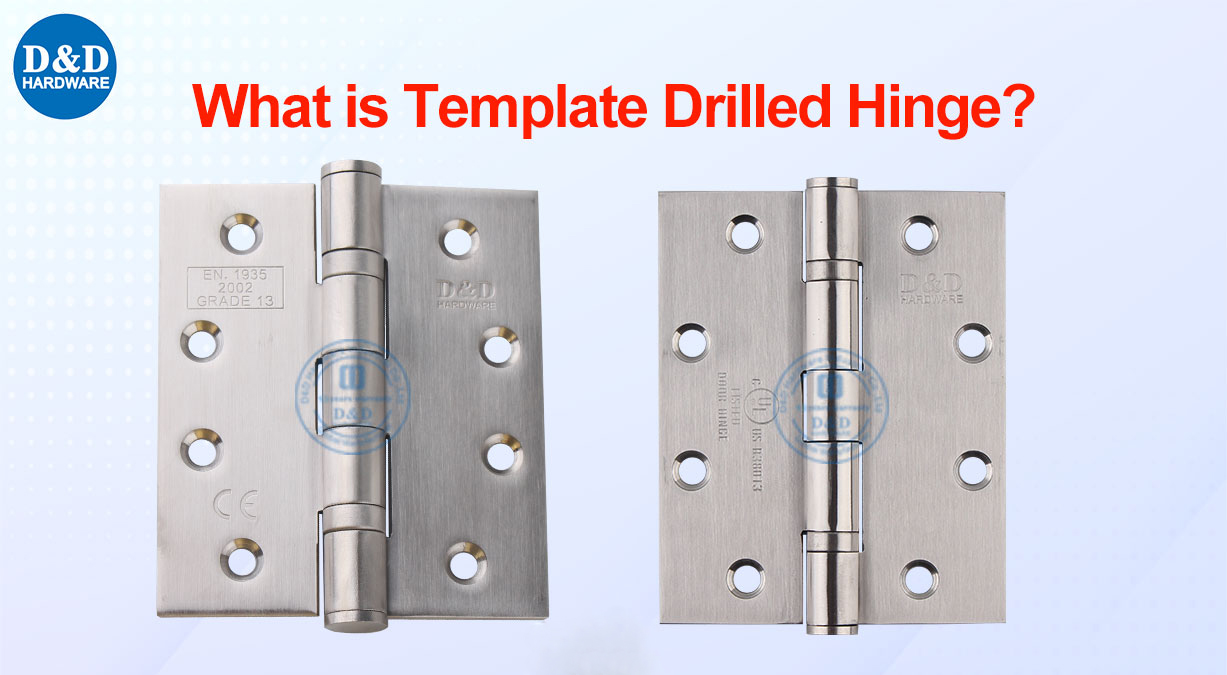 Template drilled hinges originated because of the need for absolute accuracy of the fixing holes in metal doors and frames.

This allows for doors and frames to be pre-prepared because hinges produced by different manufacturers will have the drillings in exactly the same positions.
For template pattern, the hinge manufacturer uses the positioning of the screw holes shown in the standard ANSI 156.7 (American National Standards Institute), unless otherwise stated.
All template pattern hinges are pressed out to ensure accuracy.
The center of the screw hole to the outside edge of the flap is the critical dimension (vertically and horizontally).
Template drilled hinges can be used on hardware doors as well as metal doors.
D&D's stainless steel hinges are used for rigorous safety testing (including BS EN, CE, UL, ANSI and BHMA) for education, health-care, hospitality, residential and commercial applications.
Contact: David Jian
Mob: 0086-139 2903 7292
Email: David@dndhardware.com, sales@dndhardware.com