How to choose suitable door handles?
Views:10 Author:Site Editor Publish Time: 2019-05-24 Origin:Site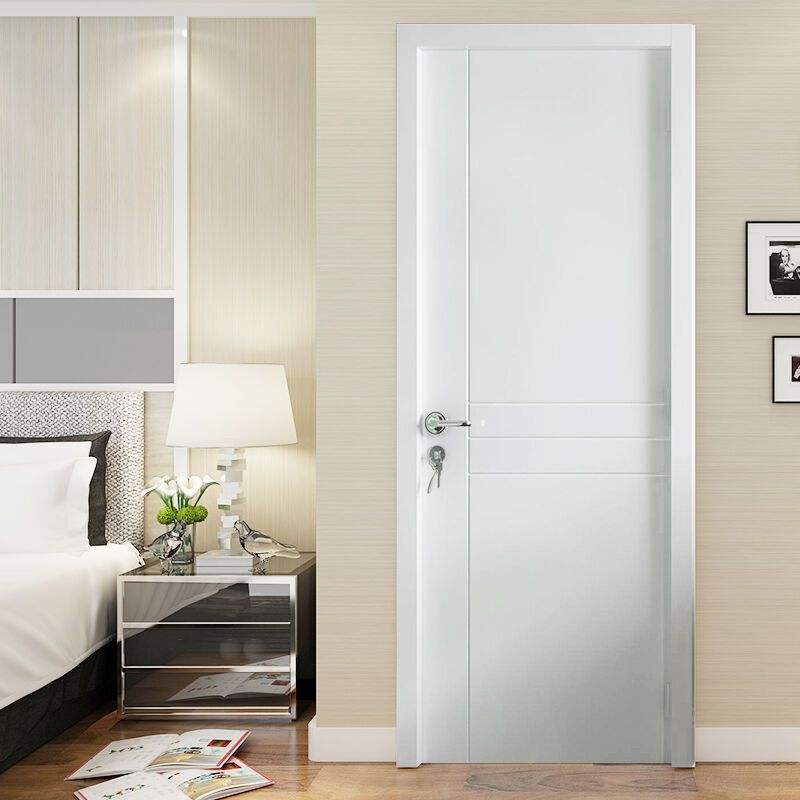 Choose door handles according to local conditions
When purchasing door handles, how to decide to pay for the brand? How to choose a suitable and cost-effective handle? In a word, the handle measurement should be adjusted according to local conditions.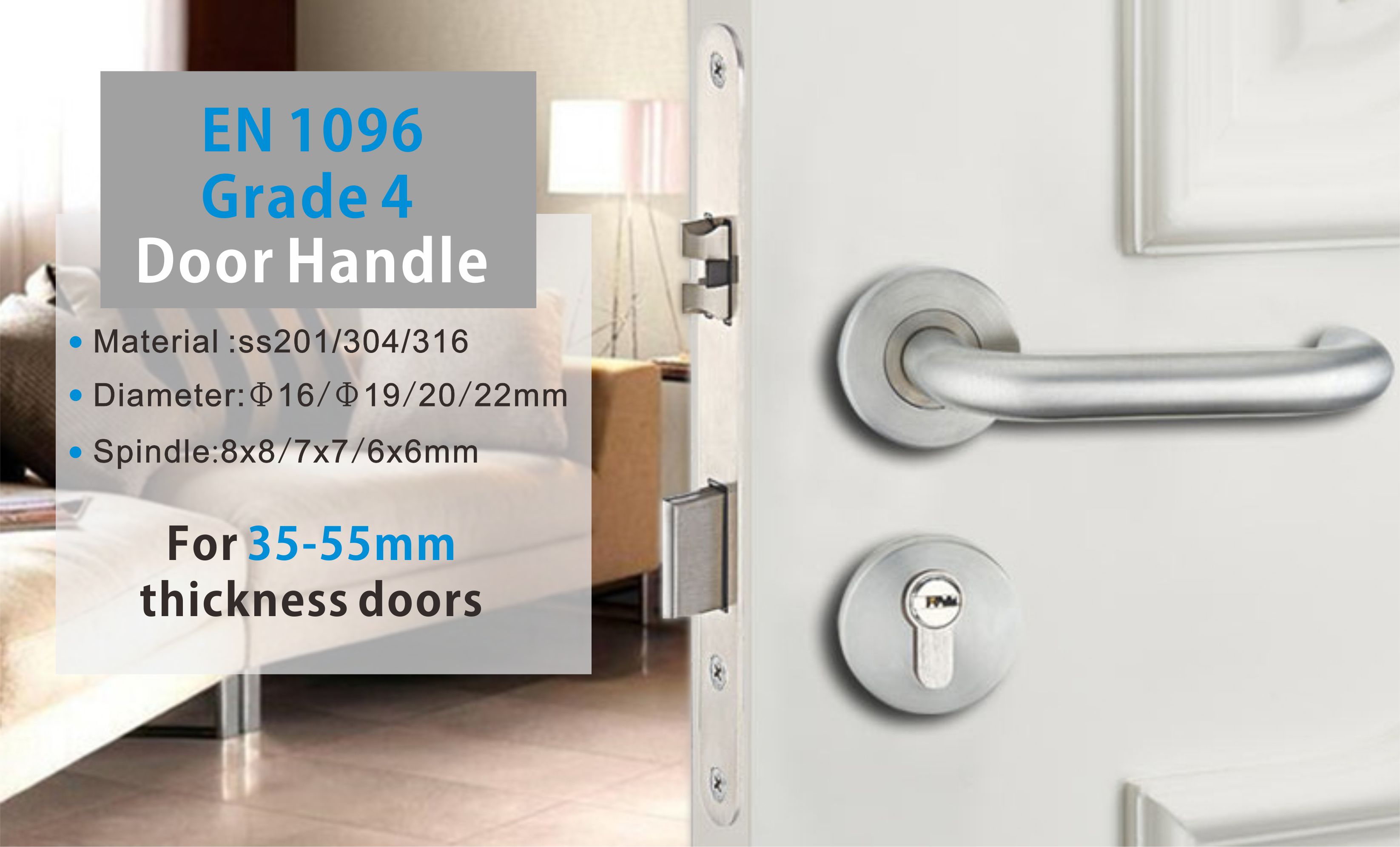 Such as outdoor handles and public handles need to be quality assurance by testing such as daily life test, salt spray test, etc. A qualified stainless steel door handle can bear high use-200,000 test cycles and still can be well used .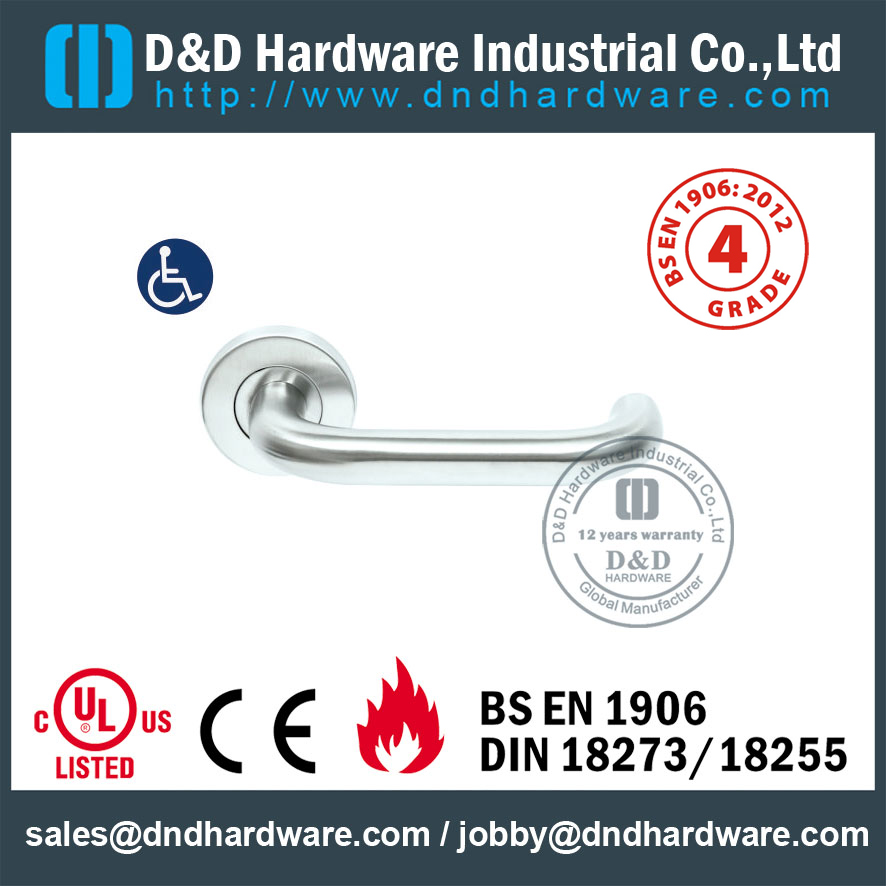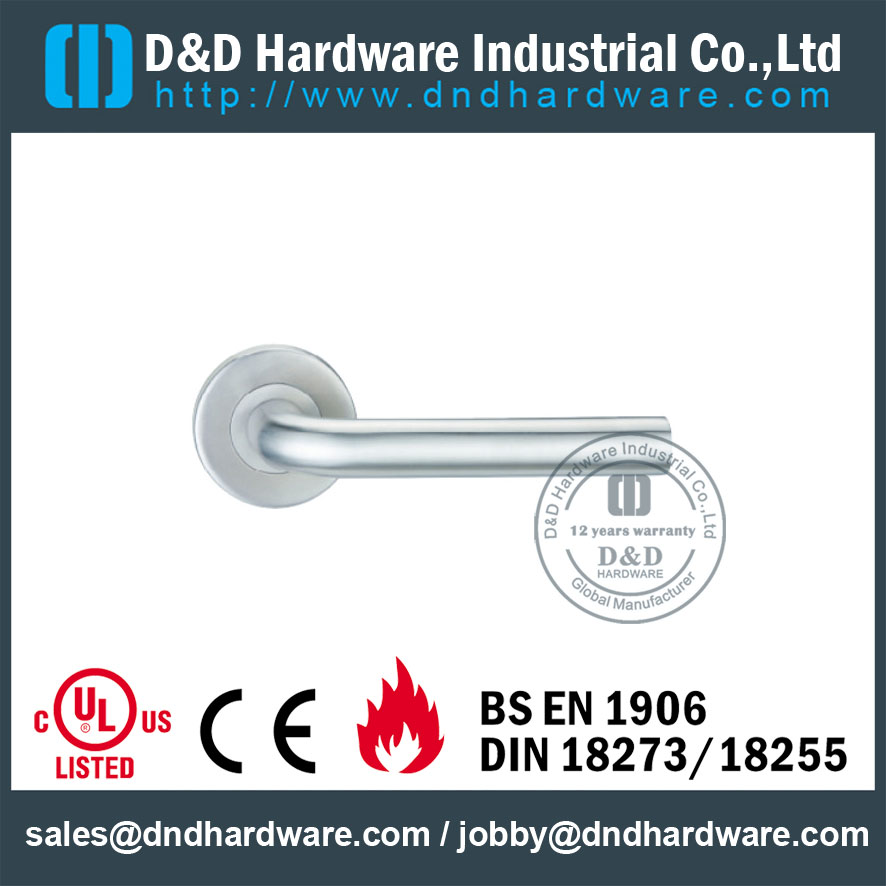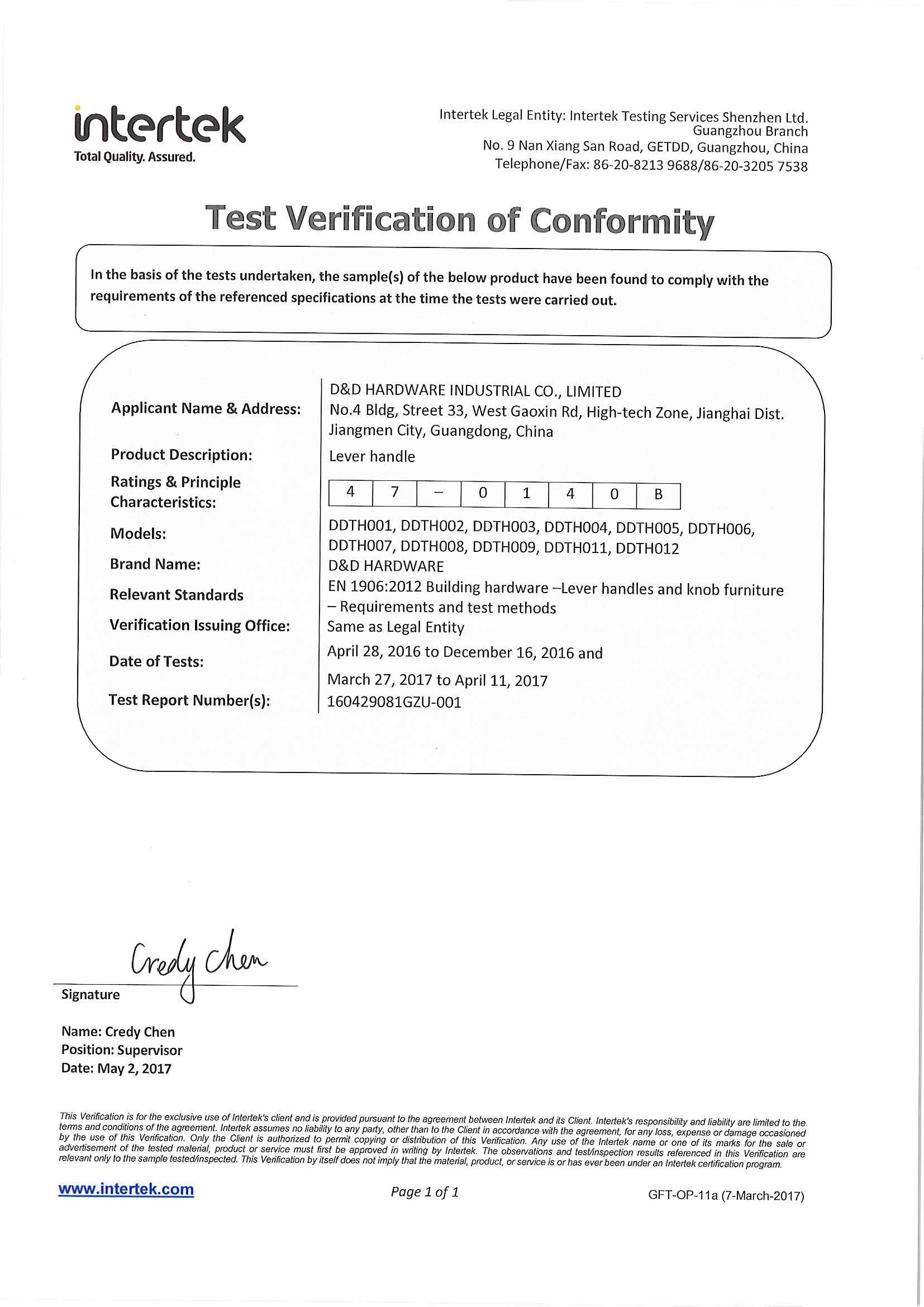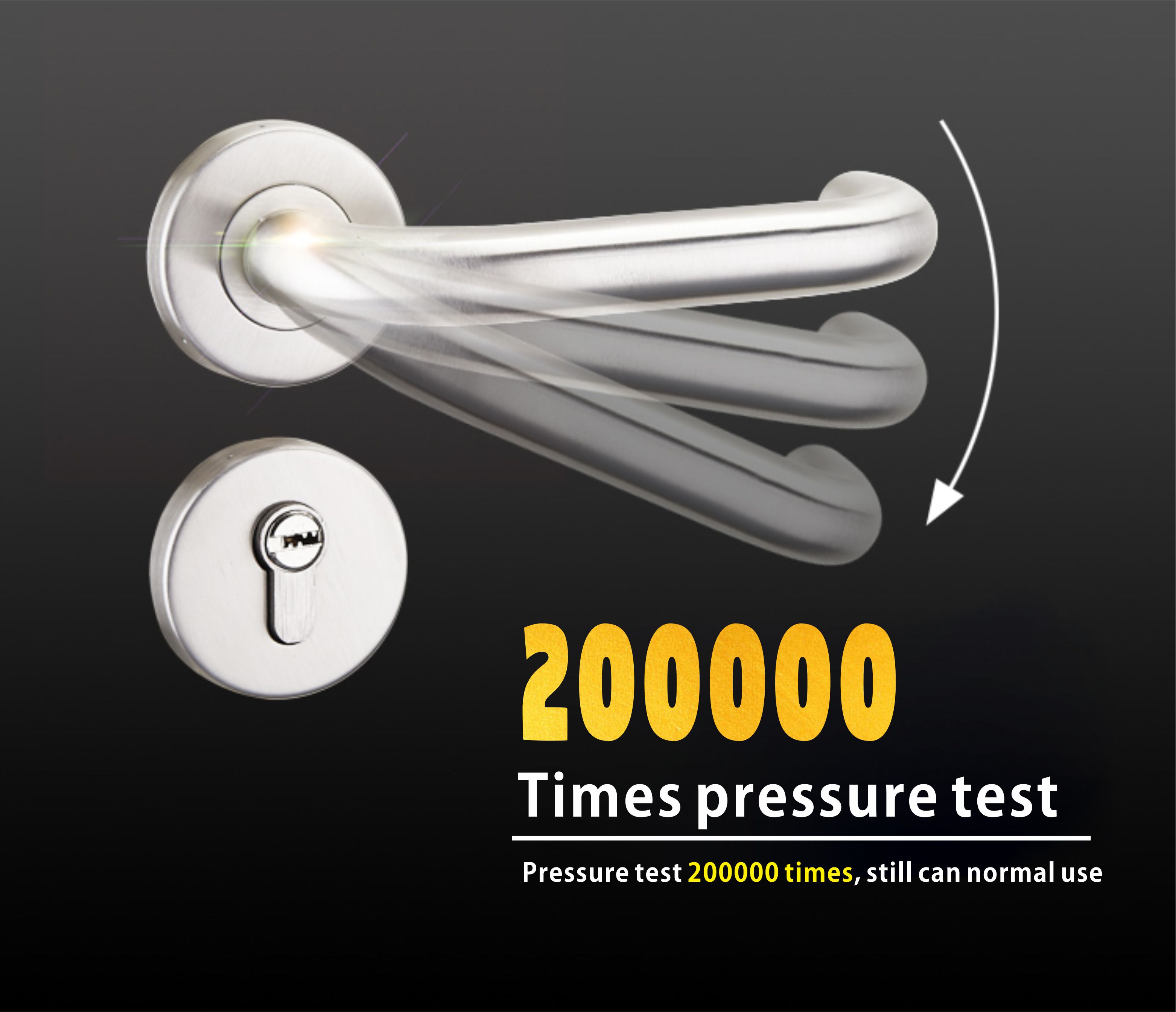 Paying more attention to beautiful and convenient indoor door handles.
Toilet door lock and switch are high frequently used, so we should choose the better quality to ensure durable handles. In addition, when choosing and purchasing handles, we cannot ignore health environmental factors. Such as toilet and kitchen, they are easily to be with high humidity under the environment, so the handles should be with higher moisture resistance. Stainless steel door handles are better to be salt spray tested for 600 hours.

Plastic door handles are light and simple installation, but after frequently opening and closing, they also can be damaged. Light handles are easy to loosen, which makes the door not close well.

Good quality door handles are touched comfortably. So when you choose handles, you can try to touch them to see whether they are smooth surface treatment. Good doorknobs edges should be smooth, they cannot prick hands. You can distinguish bad handles from the sound, for example, to lightly knock the handle tube with hard object and shake tubular handles, the thick tubular handle is with clearer noise and the thin is with boring noise. Also it is important to note that the handle screw holes cannot be too small. Because the hole of the plate should be more precise, otherwise, the slight deviation will cause the handle to lose as a whole. Therefore, in order to prevent this problem, we need to pay attention to this point when see the handle screw holes are too small.
D&D Hardware Manufactures high quality hardware for Fire Rated Doors, Wooden Doors, Metal Doors, Escape Doors, Single Fire Rated Flush Doors, Double Doors, Security Doors, Louver Steel Doors etc.

Our products are Panic Exit Device, Lever Handles, Lock , Cylinder, Door Hinges, Door Closer, Door Bolts, Door Stopers, etc.
All of our products are strictly according to the international Standard, such as the ANSI, BS EN/CE, UL and BHMA.
More door handles, click here.
Contact us Now:

Contact: David Jian
Mob:0086-139 2903 7292
Email: David@dndhardware.com, sales@dndhardware.com,

Jobby Zhang
Mob:0086-137 2599 9617
Email: jobby@dndhardware.com
D&D HARDWARE INDUSTRIAL CO.,LTD.
ADD:No.4 Bldg,Street 33, West Gaoxin Rd, High-tech Zone, Jianghai Dist. Jiangmen City, Guangdong, China (Postcode:529000)

https://www.dndhardware.com

Tel:+86-750-3856396

Fax: +86-750-3856395