How to choose Door Closer
Views:53 Author: dnd-hardware Publish Time: 2016-07-01 Origin:D&D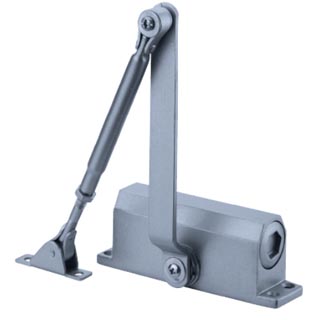 How to choose Door Closer BS EN 1154
Door mass /size
Seven door mass /size grades and related door closer power sizes are identified according to BESEN 1154 .where a door closer provides a range size ,both the minimum and the maximum sizes should be identified .
| | | |
| --- | --- | --- |
| Door Closer Power Size | Test door mass kg | Recommended door leaf width Max .mm |
| 1 | 750 | 20 |
| 2 | 850 | 40 |
| 3 | 950 | 60 |
| 4 | 1100 | 80 |
| 5 | 1250 | 100 |
| 6 | 1400 | 120 |
| 7 | 1600 | 160 |
NOTE
The door width given are for standard installations .in the case of unusually high or heavy doors.windy or draught conditions,
or special installations ,a larger power size of door closer shoulder be used .
FIRE DOORS
We referred above to fire door assemblies which will require self closing devices.BE EN 1154 makes recommendation as
to the closing forces consider necessary for such devices fitted to fired doors.
A The door closer ,when installed in accordance with the manufacturer's installation instructions ,shall be capable of
closing the test door from any angle to which it may be opened .
B Due to their low closing comments,door closers size 1 and 2 are not considered suitable for use on fire/smoke door
assemblies .Door closers with adjustable closing force should be capable of adjustment to at least power size 3.
C The door closer should not include a hold open device unless it is an electrically powere device in accordance with EN
1155
D Control regulators should be either concealed or operable only by means of a tool .
E The design of the a door closer should be such that it is not possible to inhibit its closing action in any way without the use
of a tool.
F Any incorporated delayed action function should be capable of adjustment to less than 25 seconds between the door
closing angles of 120
°
and the end of the delay zone .
G
The door closer representative of its model should have been incorporated in a door assembly that has satisfied the appropriate criteria of a fire test . The test should have been on a full sized assembly in accordance with
EN 1634-1.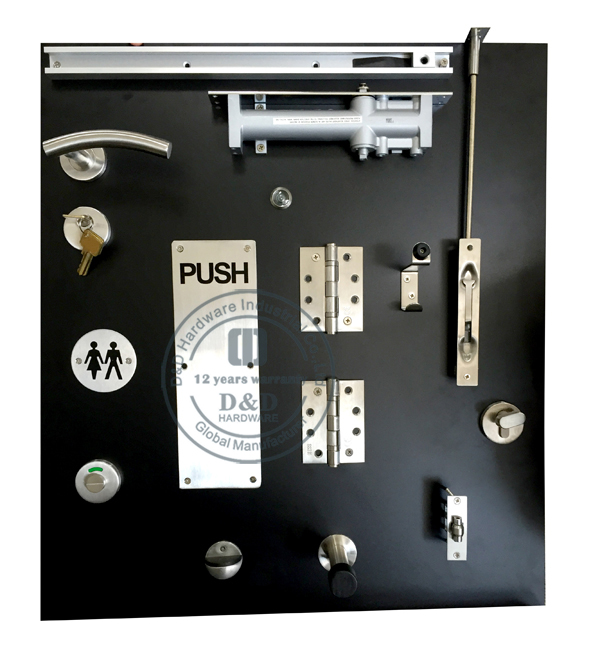 D&D Hardware Manufacture of high quality hardware for Wooden Doors, Metal Doors, Fire Rated Doors,
Our products which include Mortise Locks, Lock Cylinder, Lever Handles, Door Hinges, Panic Exit Device, Door Closer,Door Stopers, Door Bolts, etc.

All our products strictly according to international Standard, such as the ANSI, BS EN/CE, UL, BHMA standard.
Contact us Now:
Contact: David Jian
Mob:0086-139 2903 7292
Email: David@dndhardware.com, sales@dndhardware.com,

Jobby Zhang
Mob:
0086-137 2599 9617
Ema
il:
jobby@dndhardware.com
D&D HARDWARE INDUSTRIAL CO.,LTD
ADD:No.4 Bldg,Street 33,West Gaoxin Rd,High-tech Zone, Jianghai Dist. Jiangmen City,Guangdong,China (Postcode:529000)

Http://www.dndhardware.com
Tel:+86-750-3652251, 3856396
Fax: +86-750-3856395, 3856397