Do you know the type of door hinges?
Views:20 Author:Site Editor Publish Time: 2017-10-31 Origin:Site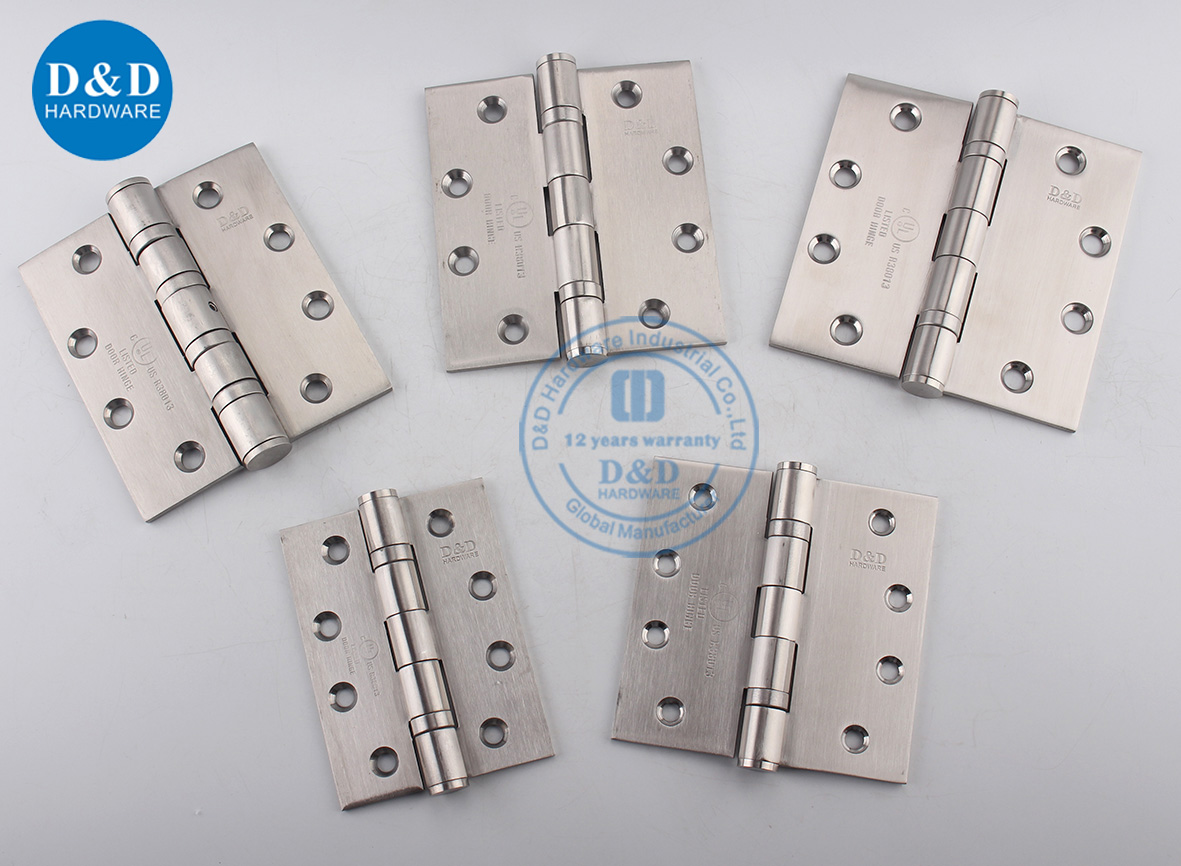 In daily life, door hinges can be seen everywhere. There are many types of hinges. Do you know how to name it? Please follow us to see the main types.
1. Spring hinges
A spring-loaded hinge made to provide assistance in the closing or opening of the hinge leaves. A spring is a component of a hinge, that applies force to secure a hinge closed or keep a hinge opened.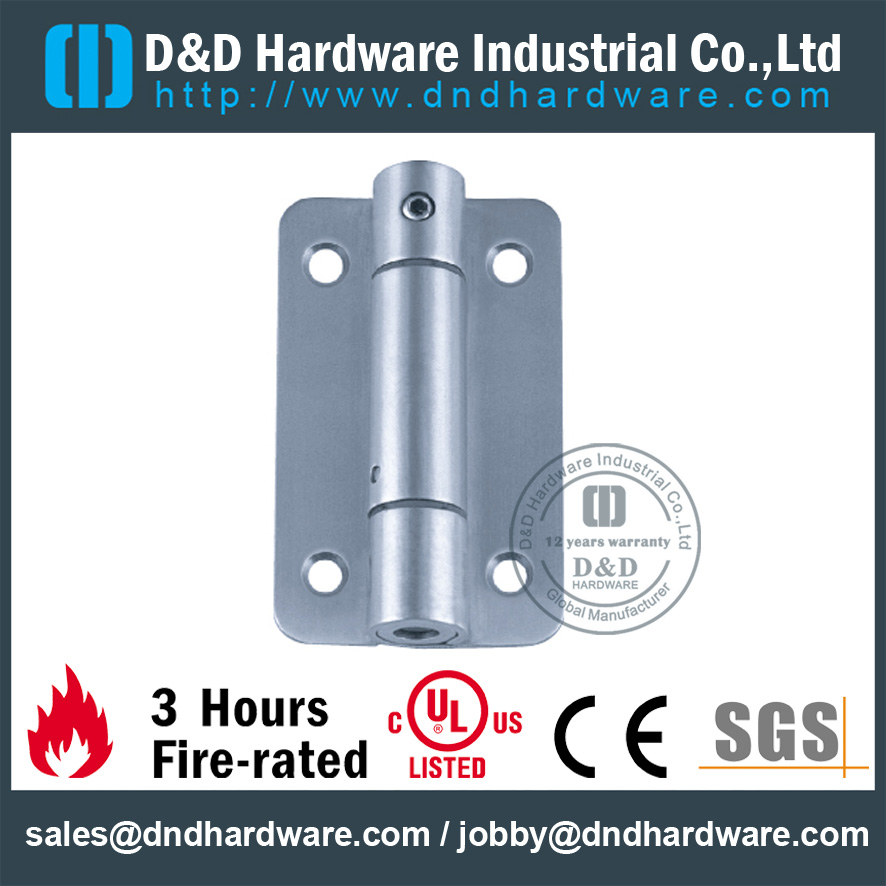 2. Pivot hinges
Which pivot in openings in the floor and the top of the door frame. Also referred to as a double-acting floor hinge. This type is found in ancient dry stone buildings and rarely in old wooden buildings. These are also called haar-hung doors. They are a low cost alternative for use light weight doors.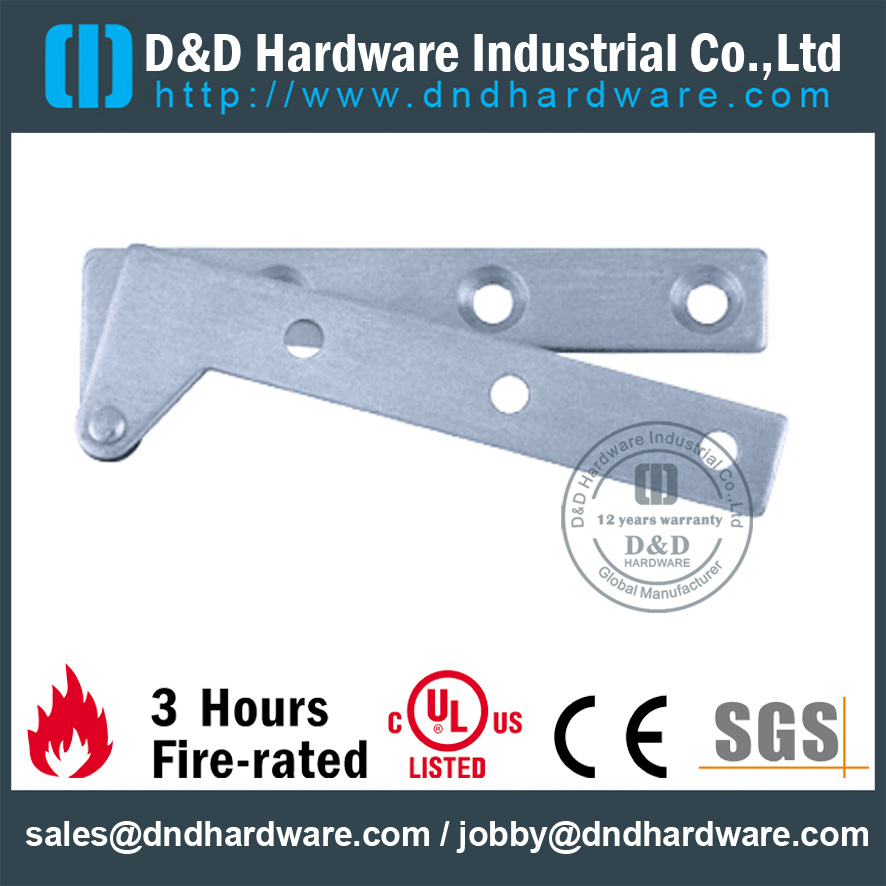 3. Continuous hinges, or piano hinges
This type of hinge is also known as a piano hinge. It runs the entire length of the door, panel, or box. Continuous hinges are manufactured with or without holes. These hinges also come in various thicknesses, pin diameters, and knuckle lengths.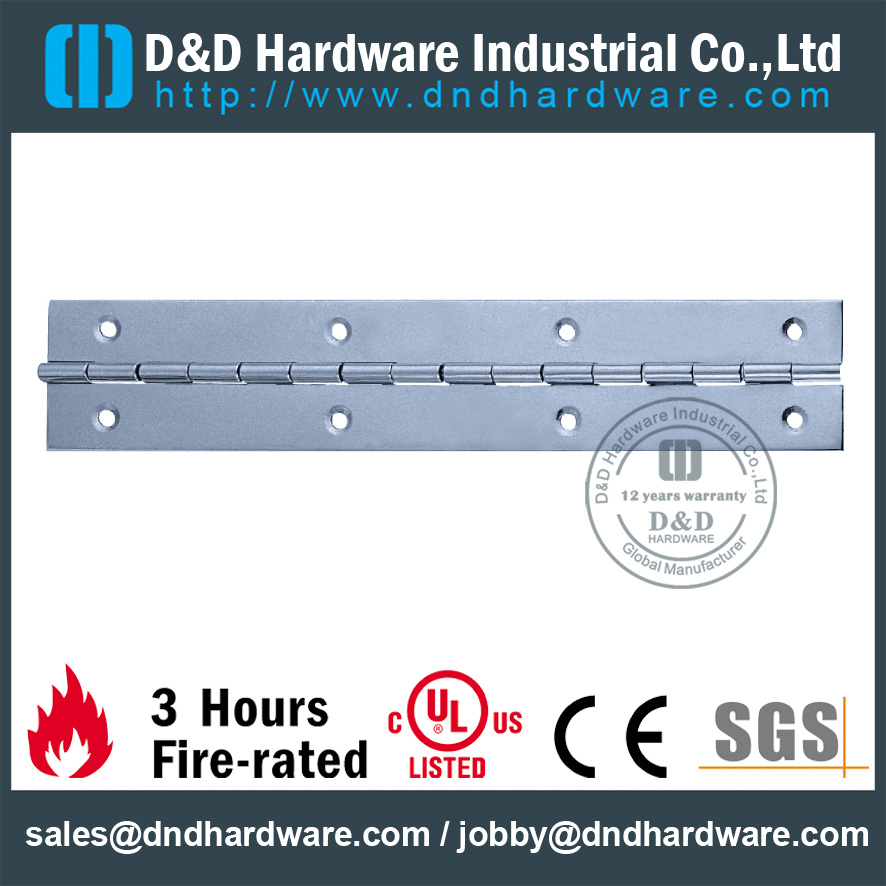 Used for furniture doors (with or without self-closing feature, and with or without damping systems). They are made of two parts: One part is the hinge cup and the arm, the other part is the mounting plate. Also called "cup hinge", or "Euro hinge", as they were developed in Europe and use metric installation standards. Most such concealed hinges offer the advantage of full in situ adjustability for standoff distance from the cabinet face as well as pitch and roll by means of two screws on each hinge.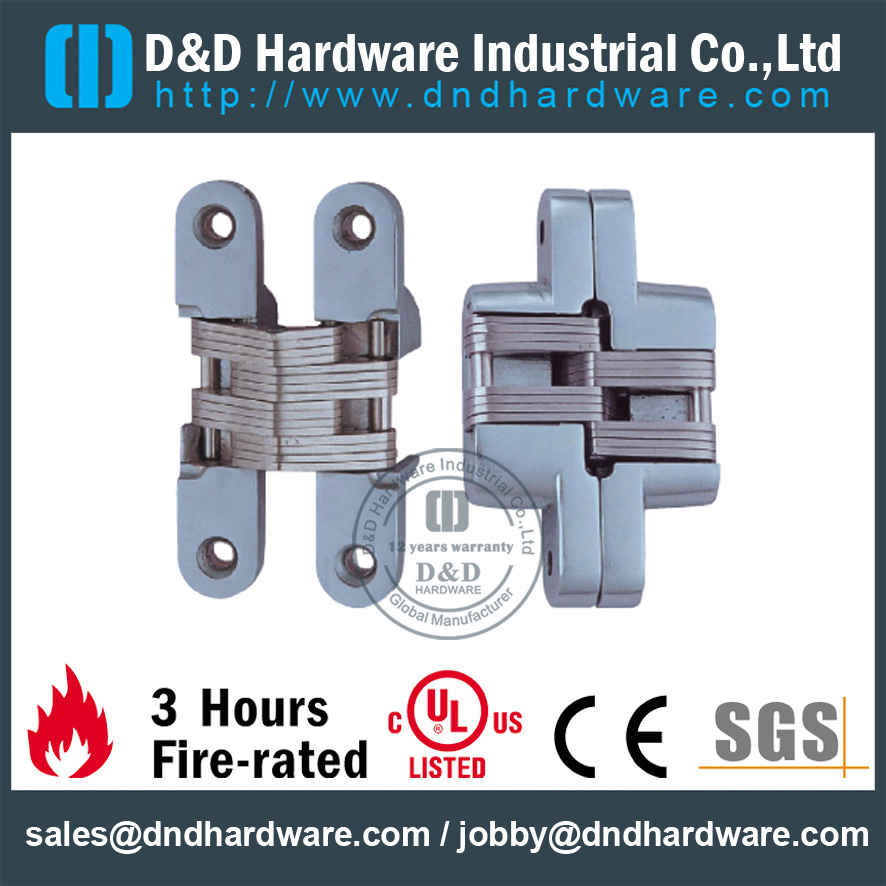 5. Flag hinges
A flag hinge can be taken apart with a fixed pin on one leaf. Flag hinges can also swivel a full 360 degrees around the pin. Flag hinges are manufactured as a right hand and a left hand configuration.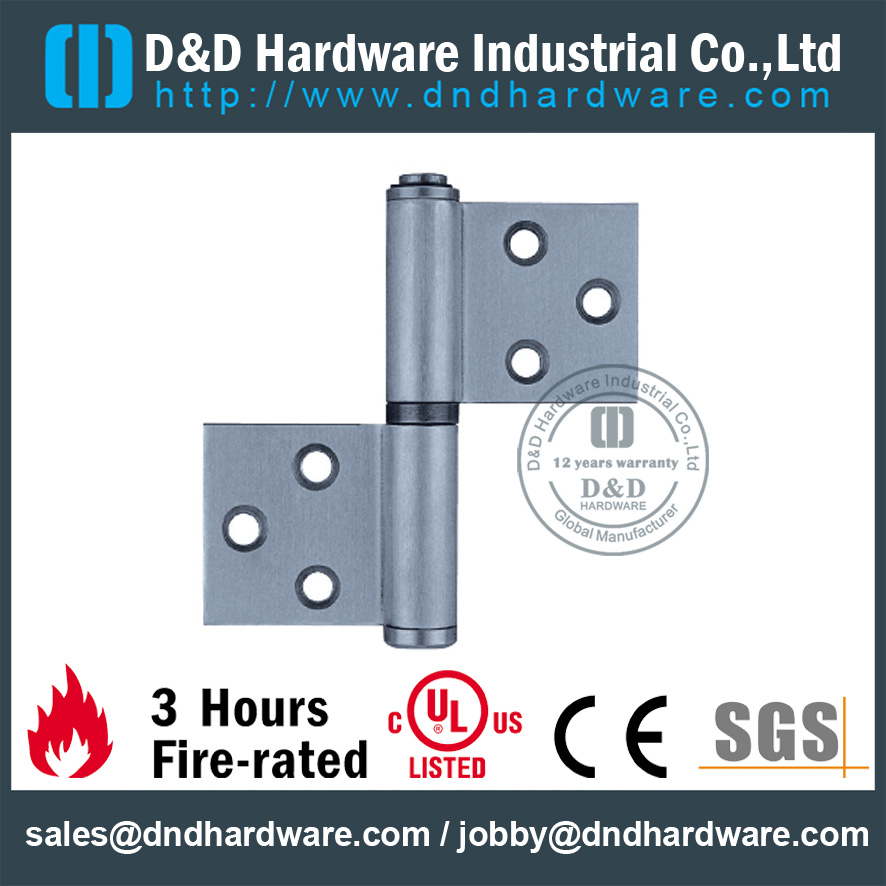 6. H hinges
Shaped like an H and used on flush-mounted doors. Small H hinges tend to be used for cabinets hinges, while larger hinges are for passage doors or closet doors.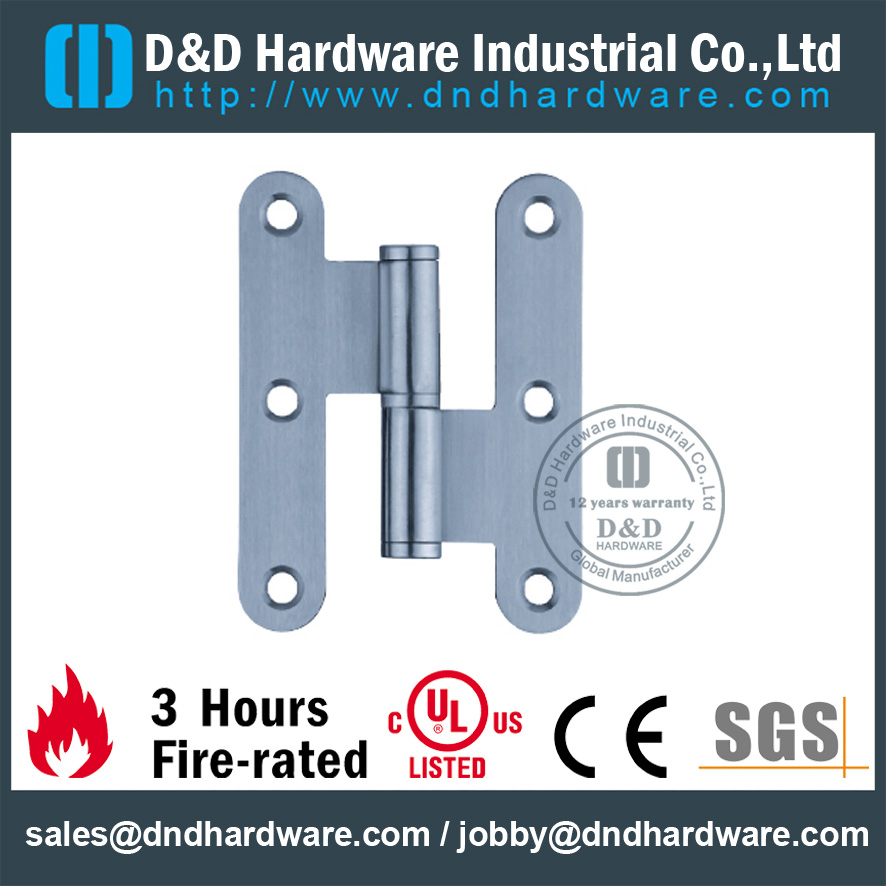 The above six types can be seen on our website. If you are interested in our products, please feel free to contact us
Contact us Now:
Contact: David Jian
Mob:0086-139 2903 7292
Email: David@dndhardware.com, sales@dndhardware.com,

Jobby Zhang
Mob:0086-137 2599 9617
Email: jobby@dndhardware.com
D&D HARDWARE INDUSTRIAL CO.,LTD
ADD:No.4 Bldg,Street 33,West Gaoxin Rd,High-tech Zone, Jianghai Dist. Jiangmen City,Guangdong,China (Postcode:529000)

Http://www.dndhardware.com
Tel:+86-750-3652251, 3856396
Fax: +86-750-3856395, 3856397