Butts and Hinges with ANSI/BHMA A156.1
Views:99 Author:Site Editor Publish Time: 2017-12-20 Origin:Site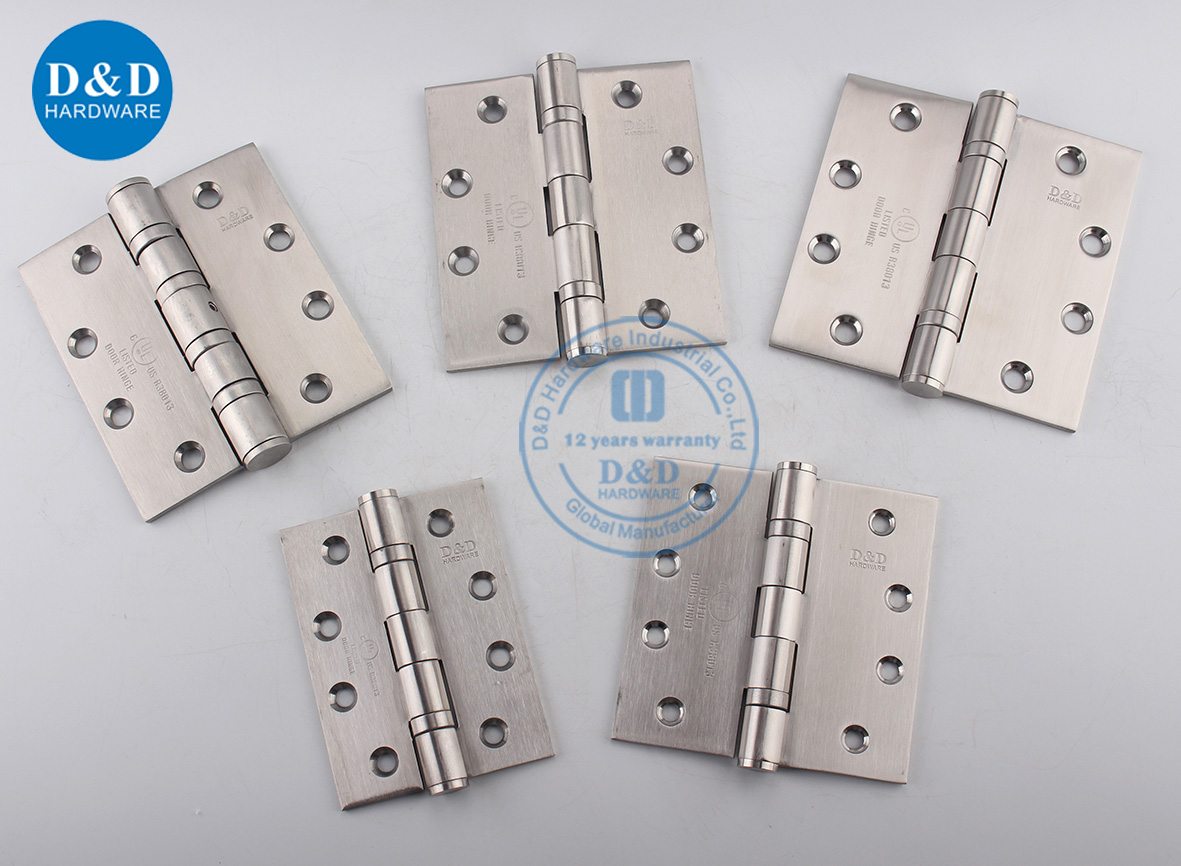 American National Standard Institute (ANSI) ANSI 156.1

Item

ANSI 156.1


Cycle-test

Grade 1: 2,500,000

Grade 2: 1,500,000

Grade 3: 350,000

Fire Test

Pass UL 10 C 3 hours fire test

Anti-corrosion

Salt Spray Test 200 hours
1.SCOPE
1.1 This Standard establishes requirements for lightweight, standard weight, heavy weight and detention hinges. Cycle tests, lateral and vertical wear tests, friction tests, strength tests, finish tests, and material and dimensional requirements are included.
1.2 Tests described in this Standard are performed under laboratory conditions. In actual usage, results vary because of installation, maintenance and environmental conditions.
1.3 Consult NFPA 80-2010 for Fire Doors and Windows concerning hinge requirements for fire doors.
D&D continue to improve the processing techniques and upgrade the processing equipments, So that we can keep on providing higher quality products with more competitive price.
Contact Now:

Contact: David Jian
Mobile:0086-139 2903 7292
E-mail: David@dndhardware.com, sales@dndhardware.com,

Jobby Zhang
Mobile:0086-137 2599 9617
E-mail: jobby@dndhardware.com

D&D HARDWARE INDUSTRIAL CO.,LTD
ADD: No.4 Bldg,Street 33,West Gaoxin Rd,High-tech Zone, Jianghai Dist. Jiangmen City,Guangdong,China (Postcode:529000)
Https://www.dndhardware.com
TEL: +86-750-3652251, 3856396
FAX: +86-750-3856395, 3856397