Acceptable Quality Limit(AQL) Standard
Views:18 Author:Site Editor Publish Time: 2017-12-20 Origin:Site
Quality Standards
We use the internationally recognized Acceptable Quality Limit (AQL) standard for all product inspections. For each inspection, this allows the client to set their acceptable quality tolerance levels.

Acceptable Quality Limit (AQL)
D&D Inspectors exclusively use ISO 2859 tables to measure AQL. These tables are a United States standard with equivalents in all national and international standardization organizations (ANSI/ASQC Z1.4, NF06-022, BS 6001, DIN 40080).
The Acceptable Quality Limit, commonly referred to as AQL, is a method widely used to measure a production order sample to find whether or not the entire product order has met the client's specifications. The customer then has the data to make an informed decision to accept or reject the goods.
Your inspection report will clearly state if your production has passed or failed your selected AQL.

How do I determine the right sample size and acceptance number?
Our trained account managers will be available to ensure you choose the inspection and AQL that is correct for your needs.
For a hypothetical inspection of a production with 4,000 units, with an Acceptable Quality Limit of II, Table A indicates a general inspection level of "L".
Referring to Table B row L. For a sample size of 200, with an AQL of 2.5, no more than 10 units may fail for a passed report.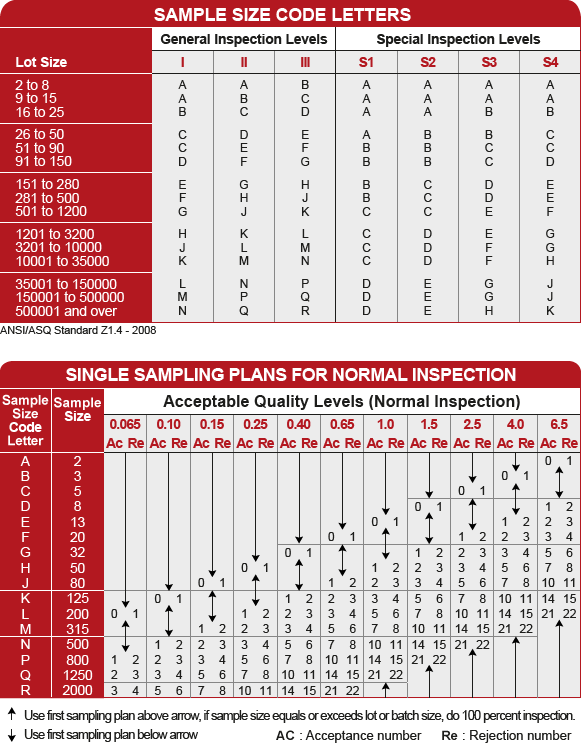 Contact us Now:
Contact: David Jian
Mob:0086-139 2903 7292
Email: David@dndhardware.com, sales@dndhardware.com,

Jobby Zhang
Mob:
0086-137 2599 9617
Email:
jobby@dndhardware.com
D&D HARDWARE INDUSTRIAL CO.,LTD
ADD:No.4 Bldg,Street 33,West Gaoxin Rd,High-tech Zone, Jianghai Dist. Jiangmen City,Guangdong,China (Postcode:529000)

Http://www.dndhardware.com
Tel:+86-750-3652251, 3856396
Fax: +86-750-3856395, 3856397