What are the Requirements for Fire Door Hinges?
Views:22 Author:Site Editor Publish Time: 2019-04-30 Origin:Site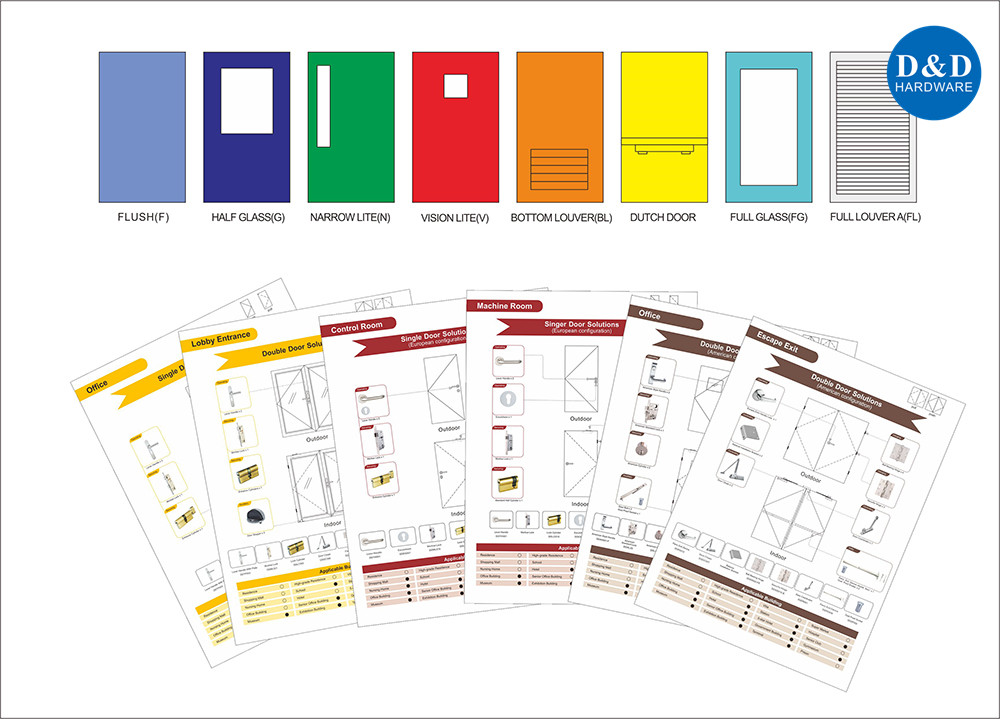 Fire doors are a very important safety feature of any building. Fire door require the use of high-quality fire protection hinge. So what are the requirements for high-quality fire-proof Hinges?

1.Heat Resistance
Fire doors are generally heavy enough to provide the proper fire protection, and to ensure a smooth switch, it is also required to be hinged to the door frame. If the fire resistance of the hinge itself is not strong, it will definitely become the short board of the whole door. Therefore, all fire door hinges must be made of high quality stainless steel and must be strong to avoid deformation under high temperatures.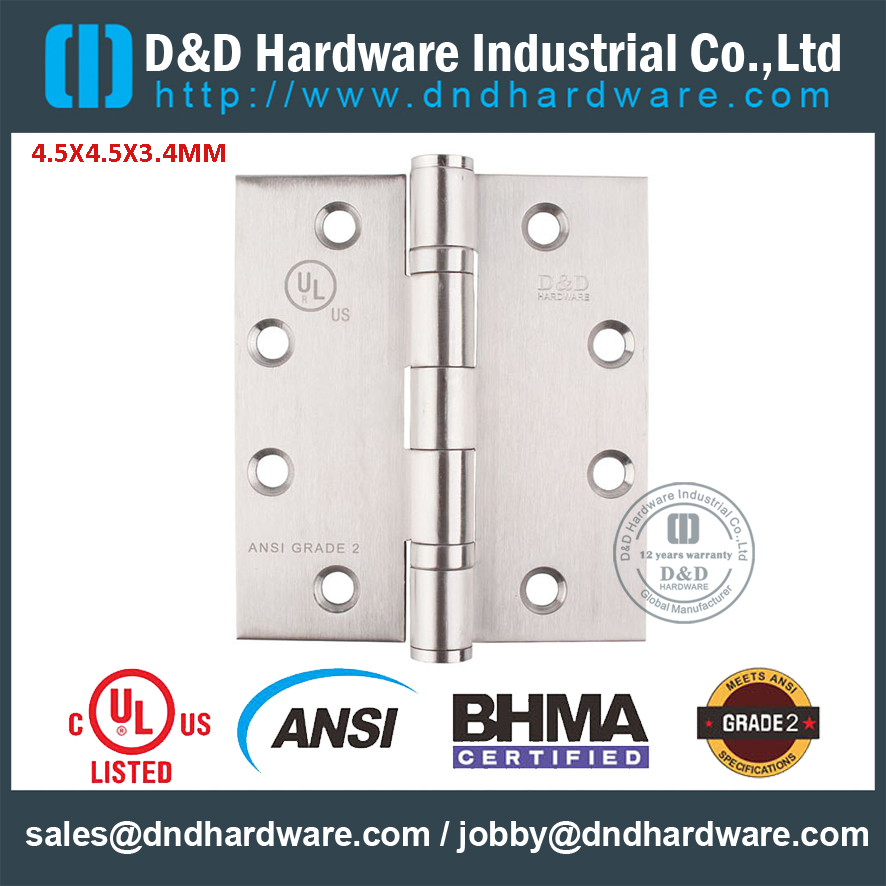 2.Structural Strength
The appropriate specification and correct selection of hinges is crucial to their performance. It must achieve a reliable strength, not only requires the weight of a door to be able to withstand the normal time, but also requires no serious deformation or damage under the impact of external force. Otherwise, once it is deformed, it will easily lead to the whole door not being opened, and if such a thing happens in a fire, it will inevitably affect the escape of the person. For the architect or the owner, it is necessary to fully consider these door hardware when decorating, and the door ironmongery must be meet the international standard.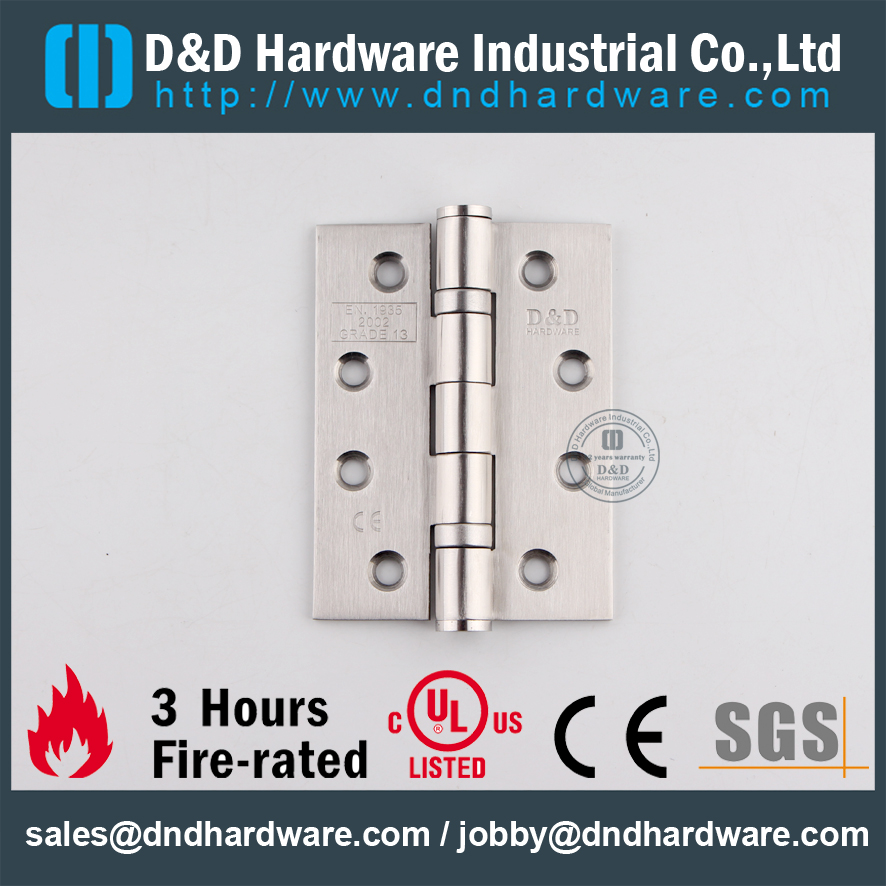 3.Easy To Disassemble
The hinge for the fire door needs to be easily disassembled, especially in the event of an accident, because the fire door is deformed and cannot be opened, the entire door can be smoothly lowered to facilitate escape and protect Human Safety.
What kind of test should a fire prevention page have?
The trend of globalization, the ever-changing purchasing behavior, the increasingly fierce competition... In this era of continuous development, today's consumers are buying reassuring goods. In addition to considering a certain cost-effective ratio, their consumption expectations are increasingly linked to the safety, quality and environmental requirements of products. Therefore, we say that the key to the market is for enterprises to obtain certification marks.
There are 2 international standards all the over the word: EN and US.
American National Standard Institute (ANSI). Test content: ANSI/BHMA A156.1 Butts and Hinges. This Standard establishes requirements for butts and hinges. Cycle tests, lateral and vertical wear tests, friction tests, strength tests, finish tests, materials and dimensional requirements are included.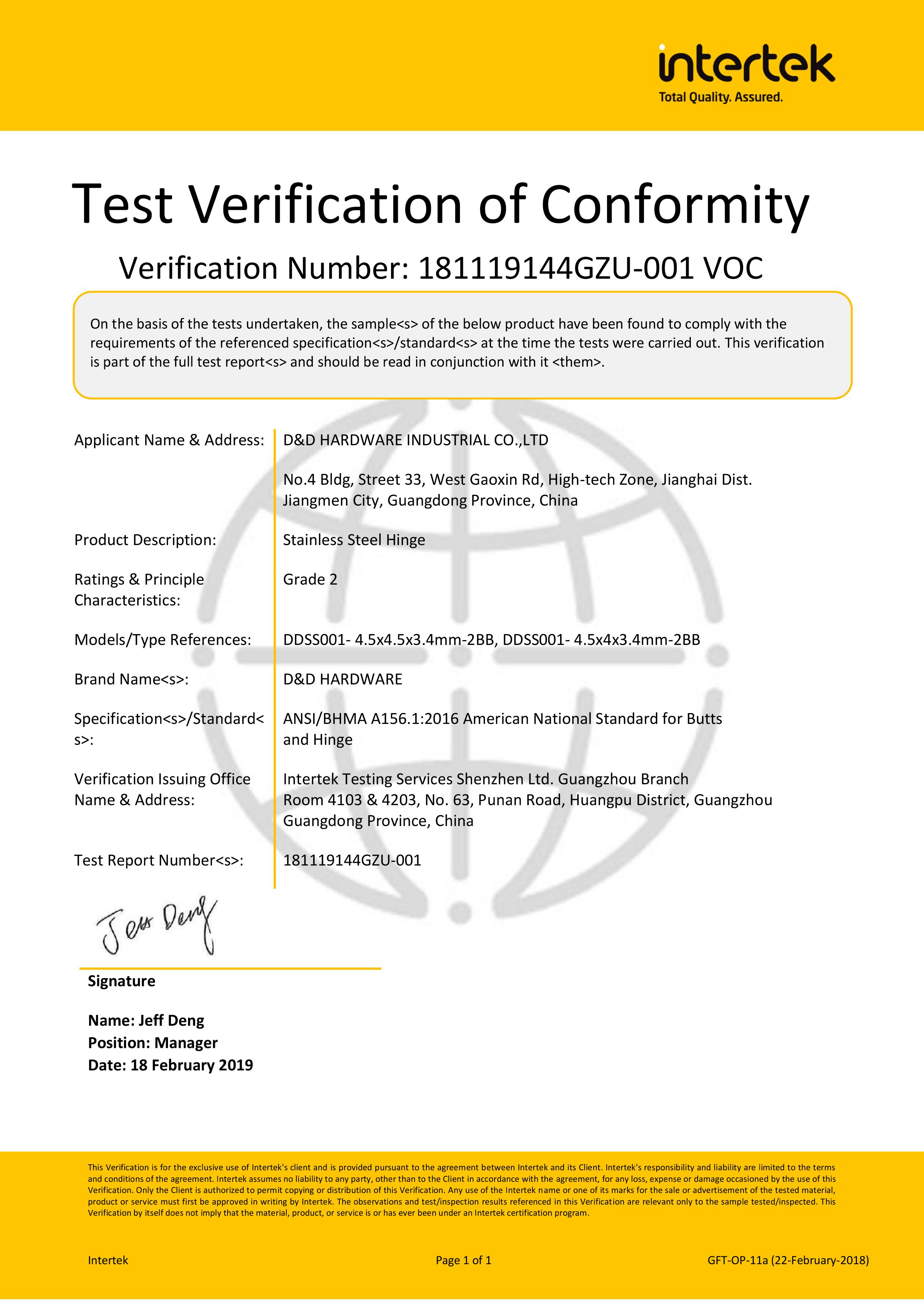 UL certification: It is a safety sign for products to enter the U.S. market.
D&D Door Hinge 3 hours fire-rated Certified by UL, UL File Number: R38013.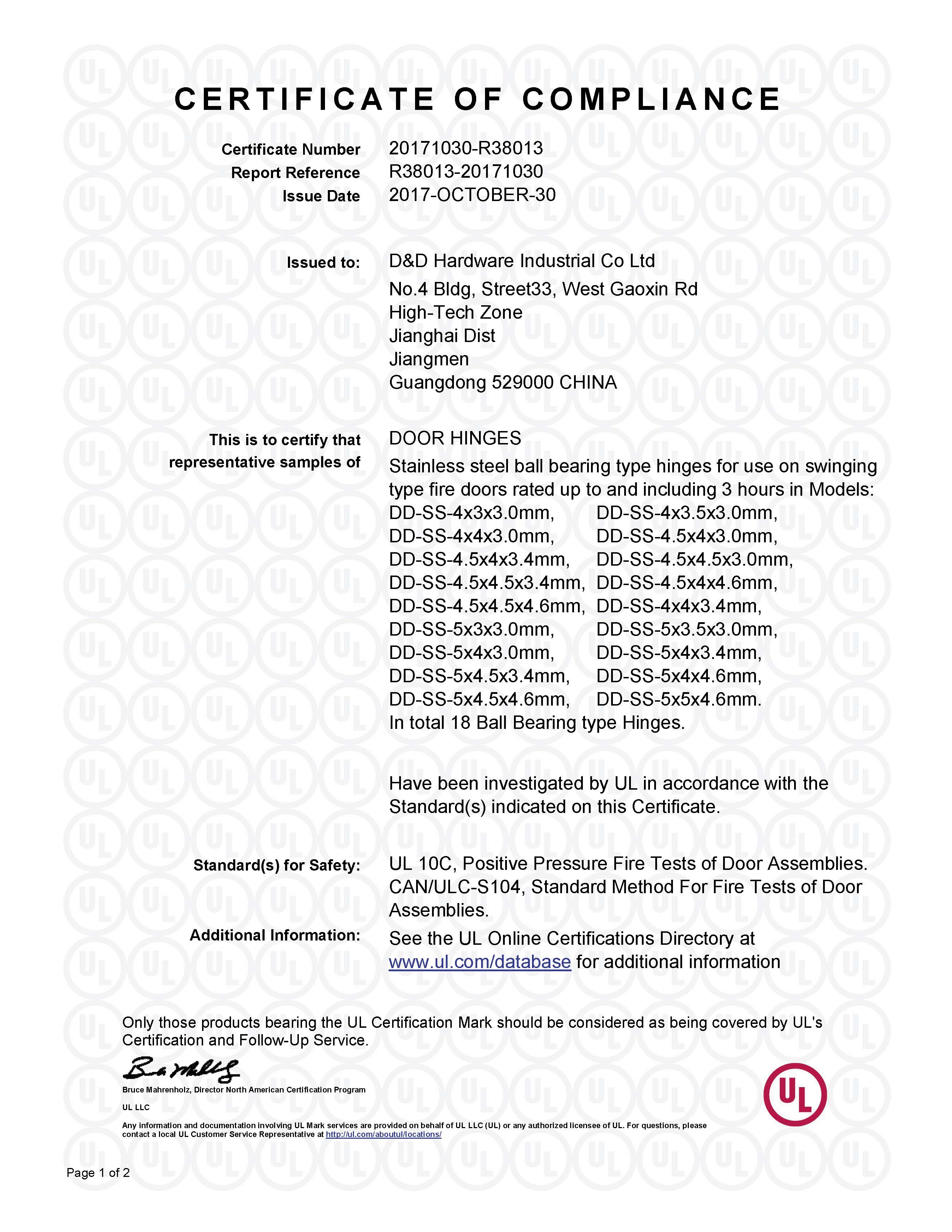 2. EN 1935:2002 Standard, CE Marked, Grade 13, Fire rated 260 mins, 200,000 cycle test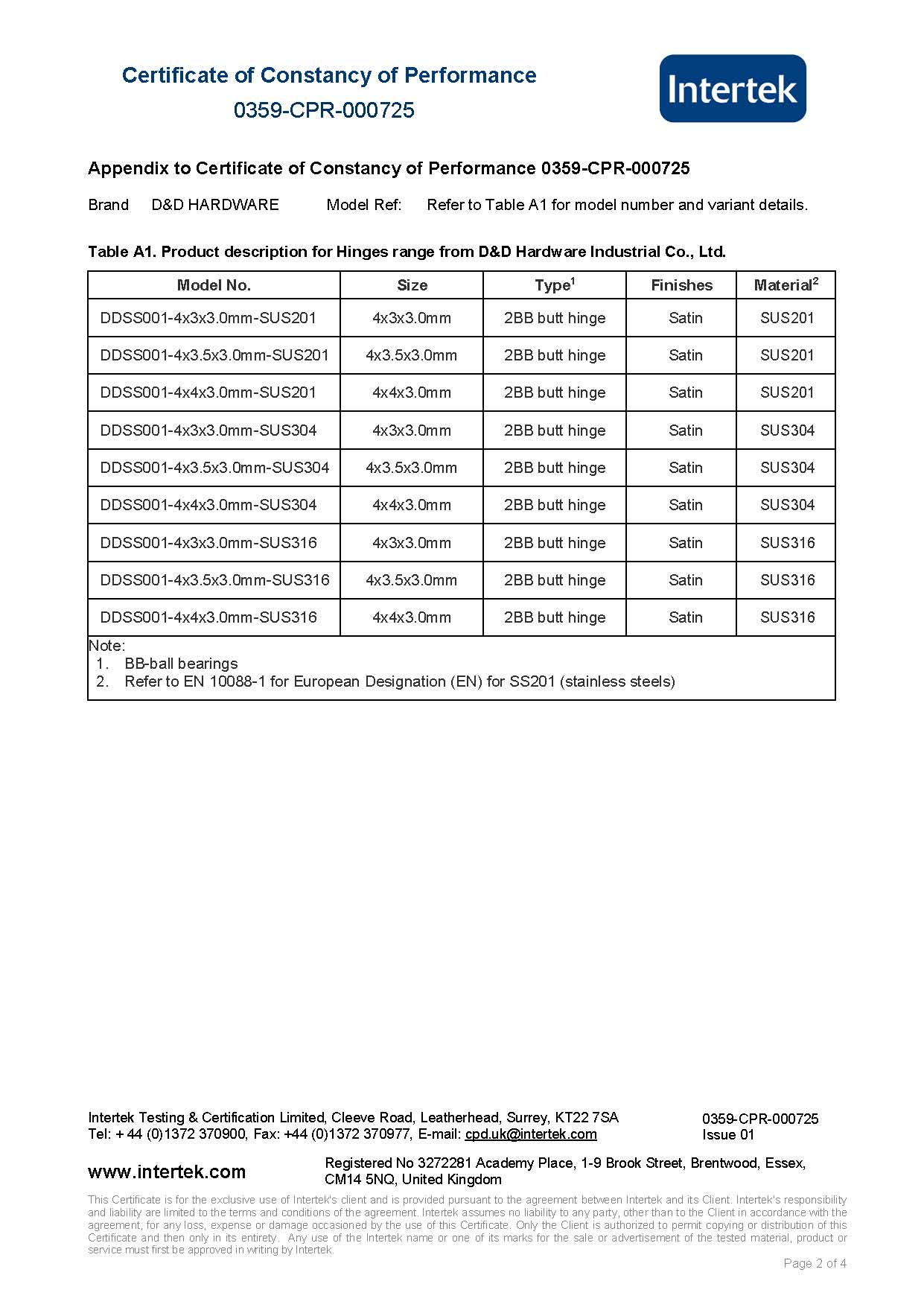 D&D Hardware Manufacture of high quality Stainless Steel Door hardware for Fire Rated Doors, Wooden Doors, Hollow Metal Doors, Escape Doors, Single Fire Rated Flush Doors, Double Doors, Security Doors, Louver Steel Doors etc.
All our products strictly according to international Standard, such as the BS EN/CE, UL, ANSI, BHMA standard.
More Door Hardwares, click here
Contact us now
Contact: David Jian
Mob: 0086-139 2903 7292
Email: David@dndhardware.com, sales@dndhardware.com,

Jobby Zhang
Mob:0086-137 2599 9617
Email: jobby@dndhardware.com