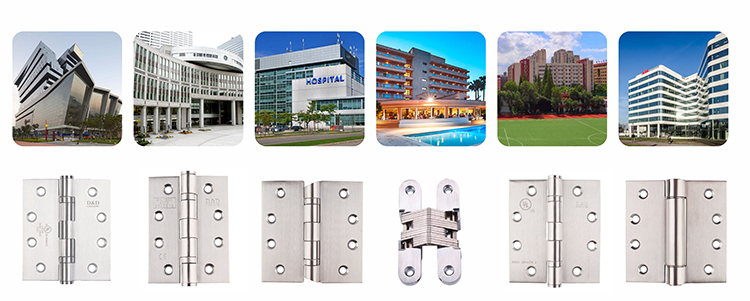 Material selection the hinge
Door hinge is the most common door fitting device that connects the door frame to the door leaf and allows rotation between the two. The hinge can withstand the weight of the door without sagging the door, and allows the door to rotate freely for a long time under the lowest frictional resistance.
The hinges come in a variety of materials, including zinc alloy, steel, plastic, and stainless steel. Different materials determine the scope of use of the hinge. The choice of hinges has a very large impact on the use of the door. If an improper hinge is installed on the door, it is not only difficult to play the role of the door, but serious circumstances may endanger life safety. In order for the door to maximize door hanging and gating, it is important to choose the appropriate hinge. We analyze from the following two aspects:
1. Comparison of different hinge materials
2. Comparison of different hinge usage ranges
1. Comparison of material of hinge
Stainless steel hinge--Stainless steel hinge has high hardness and is not easy to rust. It is suitable for outdoor or high temperature corrosive environment. Suitable for installation in fire rated doors, escape doors.
Steel hinges - Steel is high in hardness and strong, but it is easy to rust and needs to be surface sprayed.
Brass hinges - Brass hinges have low strength and poor corrosion resistance, and are not suitable for fire doors due to their low melting point.
Aluminum alloy hinges - Aluminum alloy hinges have the lowest strength and poor corrosion resistance and require spray treatment or anodized surface treatment.
Iron hinges - iron hinges are cheap to produce, but for outdoor doors, iron hinges have poor corrosion resistance.
2. Comparison of the scope of use of hinges

Stainless steel hinges are available in SS201, SUS304 and SUS316.
Doors in industrial environments require high security levels for unconventional use, and rapid evacuation and fire zone separation in emergency situations can block the spread of fire. Certified 201 or 304 stainless steel hinges with ANSI/EN meet the requirements of the working environment, as well as excellent corrosion resistance and long-term trouble-free use.
Doors in high-end commercial/hotel/school environments take into account high-frequency use of the entrance and exit, rapid evacuation in emergency situations and flame retardant requirements, using stainless steel doors. In order to maximize the role of the door, it is necessary to use a certified 201/304 stainless steel hinge with ANSI/EN, which can achieve stable suspension of the door in a high temperature environment for a long time without failure.
Doors in a medical setting must consider a large flow of people, high frequency of use and convenience, and require an ANSI/EN certified and 304 stainless steel hinge that prevents the patient from using the door to make dangerous behavior/corrosion resistant chemicals.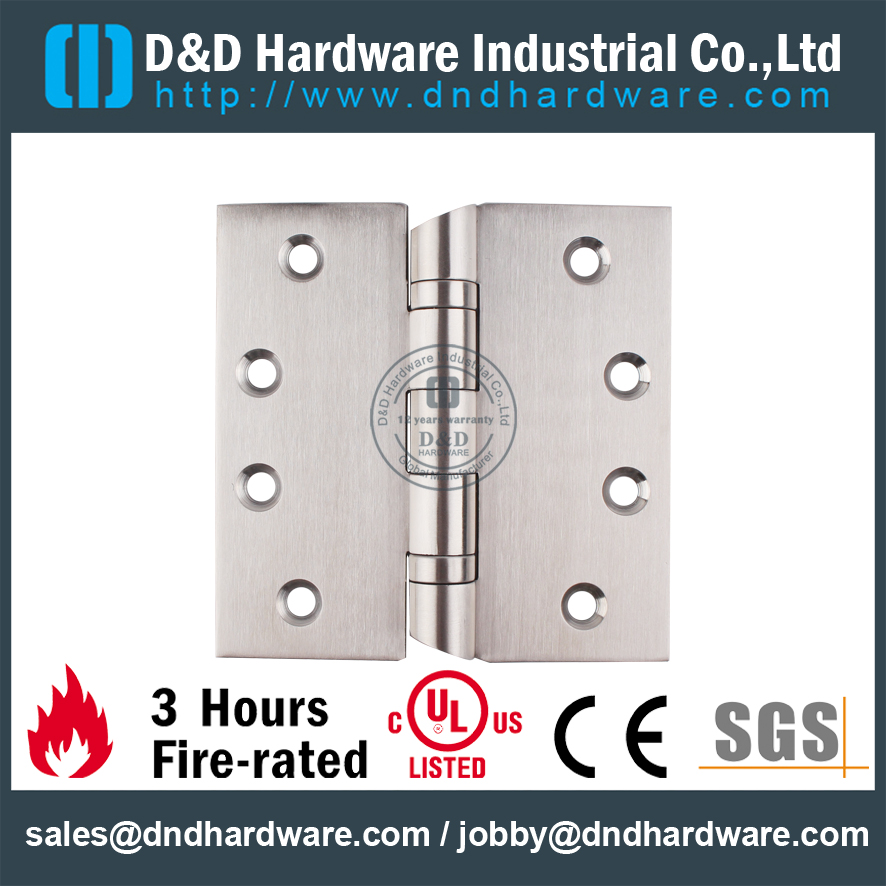 Doors in the long-term, highly corrosive environment at the seaside require the use of a 316 stainless steel hinge with corrosion resistance.
Steel hinges can be used for fire doors, but surface spray treatment is required for interior doors. Such as: residential security door.
To avoid oxidation of the brass in the air, the brass hinge surface is treated with a layer of clear lacquer. There is also a brass hinge that is specially treated without any treatment, deliberately oxidizing brass and making a natural oxidation effect. The brass hinges are very ornamental and suitable for decorative doors.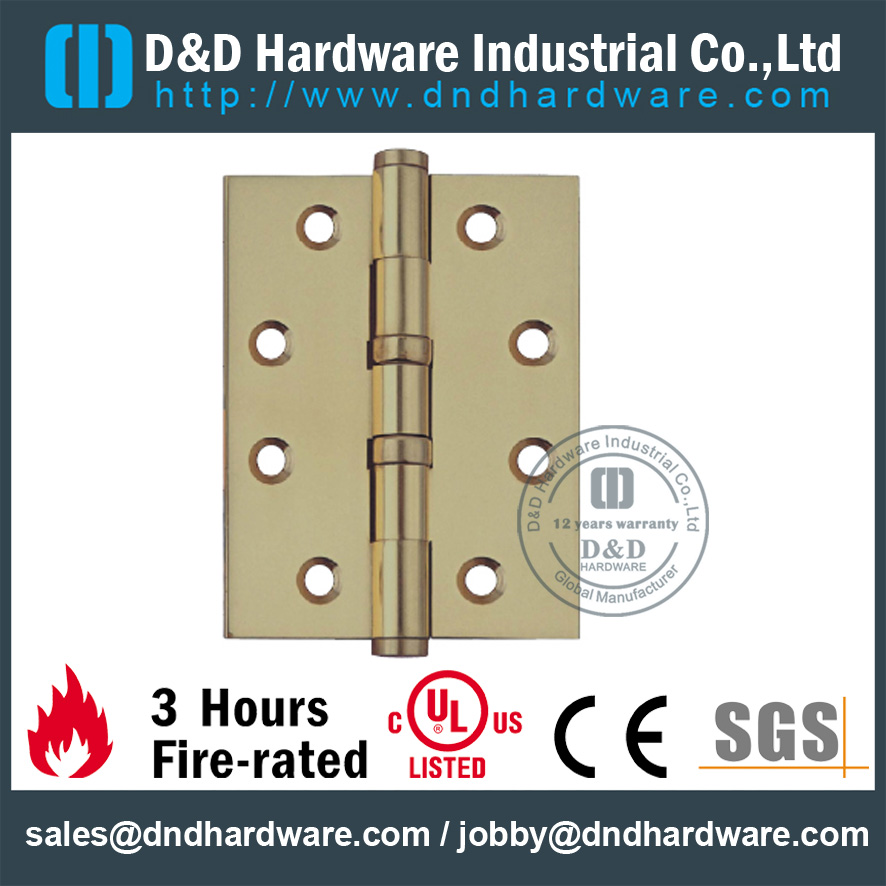 Due to its low melting point, aluminum alloy hinges are not suitable for fire doors and are suitable for lighter doors such as residential aluminum doors or plastic doors.
In order to better play the effect of the door, it is necessary to select the door hardware with the corresponding function according to the use scene, environment and other factors. The normal start and close of the door are inseparable from the tacit cooperation of each door hinge. Different door hinges should be selected for different environments. The material of the selected door hinge should match the environment in which the door is located. D&D's stainless steel door hinges are ANSI/EN certified and have a high resistance to corrosion and are suitable for use in education, healthcare, hospitality, residential and commercial applications.
D&D can also provide customers with door hardware solutions in different environments.
More detailed consultation, please click here.
Contact us now:
Contact: David Jian
Mob: 0086-139 2903 7292
Email: David@dndhardware.com, sales@dndhardware.com

Jobby Zhang
Mob: 0086-137 2599 9617
Email: jobby@dndhardware.com