How to choose Hinge for Door?
Views:29 Author:D&D Hardware Publish Time: 2017-10-11 Origin:D&D Hardware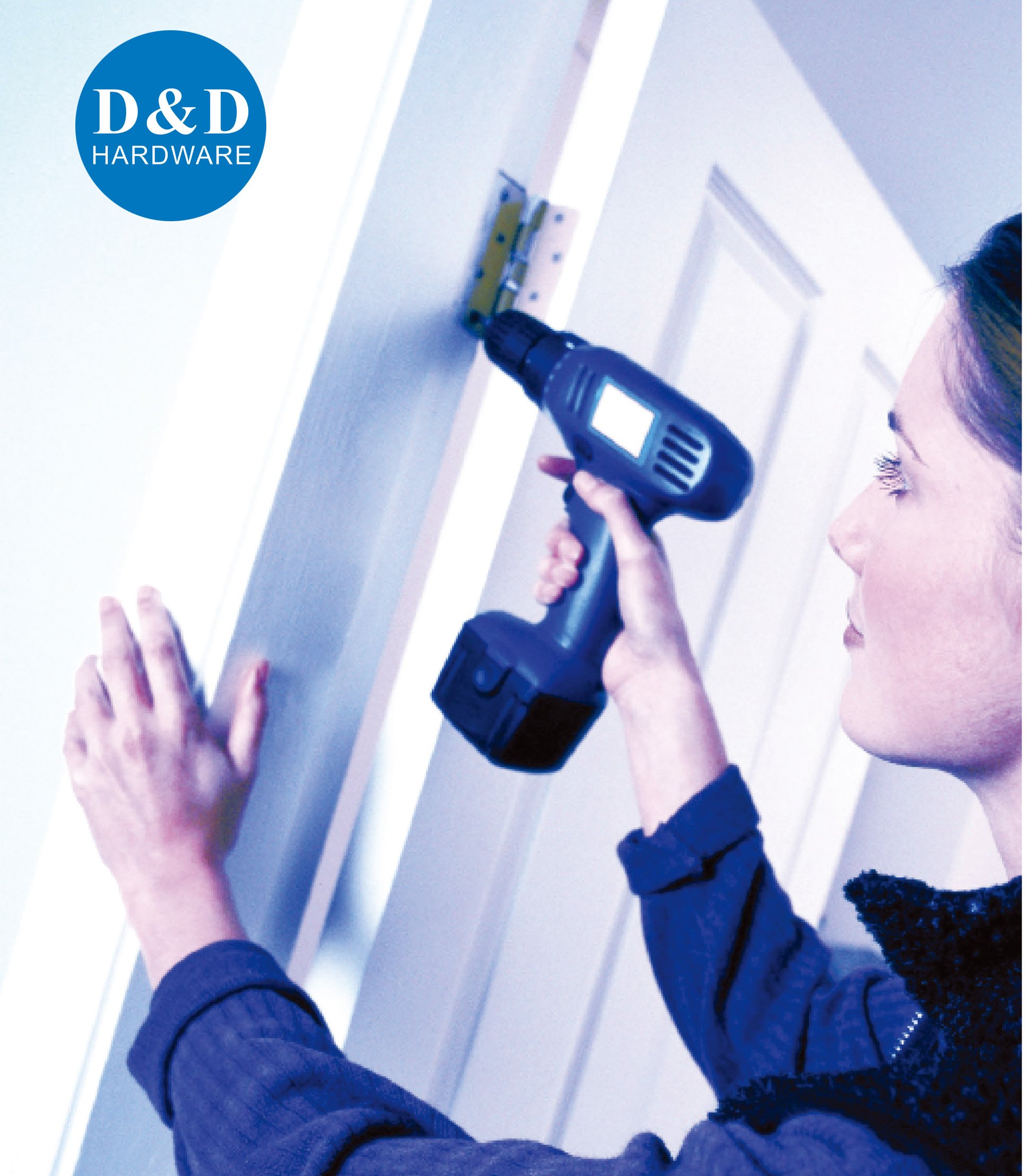 The door hinge is an important part of door, it can make open and close the door easily, can also make the door installation and removal easy. We have plated the surface of exterior and interior door hinges, it looks smooth and deepens the beauty of commercial building. Compared with single hinge, the door hinges hardware offers additional savings.

There are multiple hinges for every application depending on the type of door that needs the hinge. Hinges provide a flexible point allowing the door to swing in one or two directions and also to support the weight of the door. The immense variety of hinges can determine even the look of your home so one important factor that you will need to consider is how easy is to install. There are certain things that you need to know before buying a hinge, for example, how large, how many of them, where you would like to install it, and if you need any other feature that you would like to have.
Many of the issues related to doors are due in part because of the wrong hinge used, so you might want to understand how to choose the best one without overpaying or overbuilding it.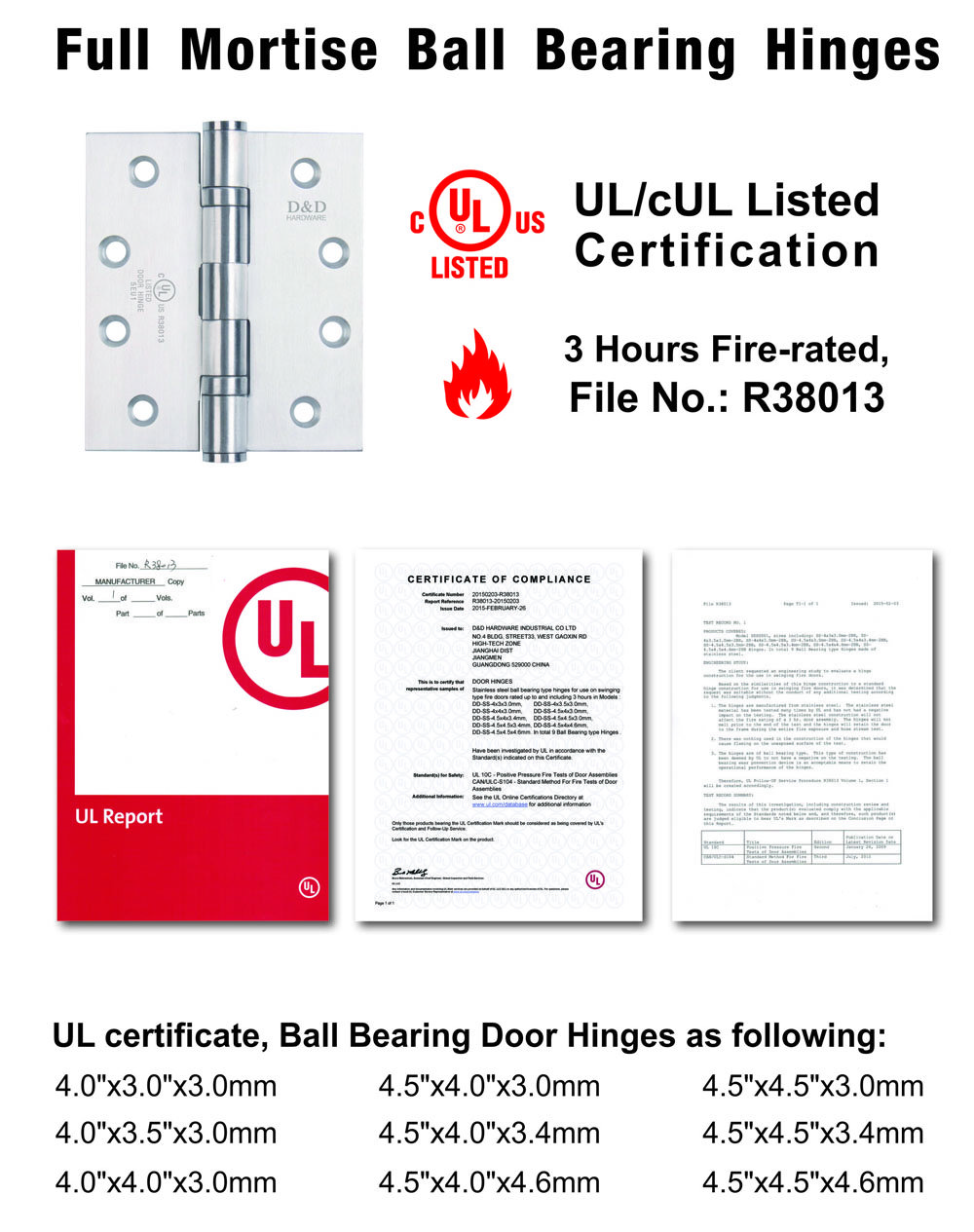 Some hinges can offer you extra protection or quality in your project. For instance, the material that the hinge is made of will contribute to preserving the life of the hinge or be corrosion resistant. If installing a hinge on a fire rated door, be sure to verify that the hinge is recommended to be used on fire doors. Other hinges are ideal to be used in conjunction with electric locks as they are designed to conduct electricity. Colored hinges also should be considered when the project needs a colored highlight or an accent to your room.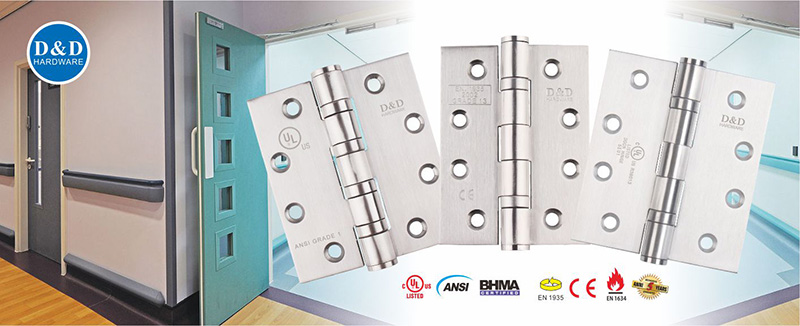 As a professional door hinge types manufacturer in China, we provide customers various exterior and interior door hinges, such as ball bearing hinge, fire rated door hinge, UL door hinge, commercial hinge, stainless steel hinge, Spring Hinge,heavy duty hinges etc. our door hinges are high-quality, durable, anti-rust and textured. The stainless steel hinges we provide are suitable for wooden door, metal door, fire rated door, double door, single door, steel door of commercial or residential application.
Contact us Now:
Contact: David Jian
Mob:0086-139 2903 7292
Email: David@dndhardware.com, sales@dndhardware.com,

Jobby Zhang
Mob:
0086-137 2599 9617
Email:
jobby@dndhardware.com
D&D HARDWARE INDUSTRIAL CO.,LTD
ADD:No.4 Bldg,Street 33,West Gaoxin Rd,High-tech Zone, Jianghai Dist. Jiangmen City,Guangdong,China (Postcode:529000)

Http://www.dndhardware.com
Tel:+86-750-3652251, 3856396
Fax: +86-750-3856395, 3856397