How to Select Panic Exit Device for doors?
Views:0 Author:D&D Hardware Publish Time: 2021-03-19 Origin:D&D Hardware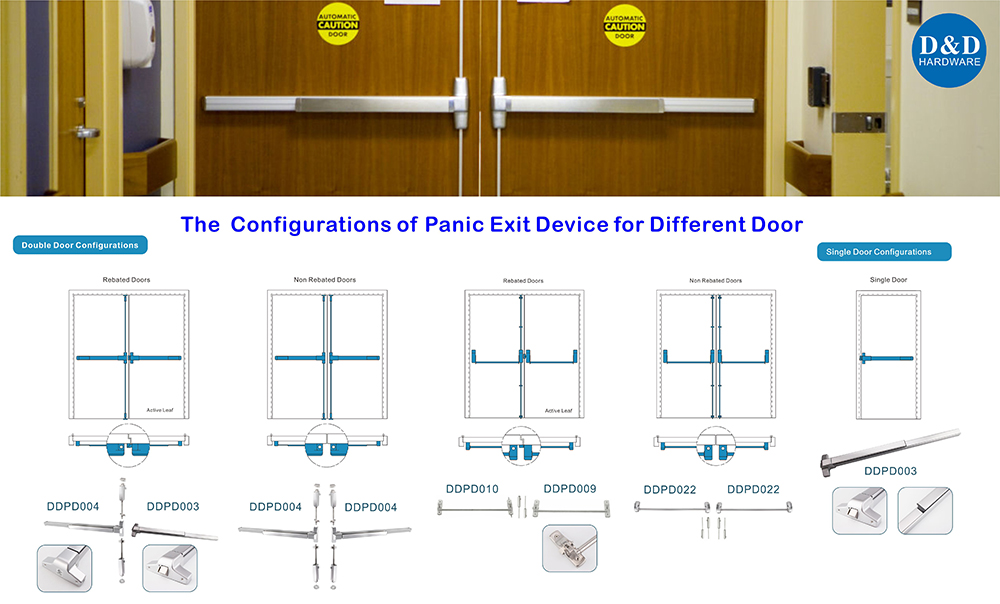 Exit devices are available in two design styles:
◆ The contemporary touch bar (touch bar) type:
The touch bar type usually is a one piece assembly consisting of a rectangular body extending from the lock stile to the hinge stile. A portion of the body protrudes away from the unit, acting as a touch bar (touch pad/contact from the unit, acting as a touch bar(touch pad/contact surface). Pressure against this touch bar will retract the latch or vertical rods at the end of the assembly.
Touch bar type Rim exit device Touch bar type surface Vertical rod exit device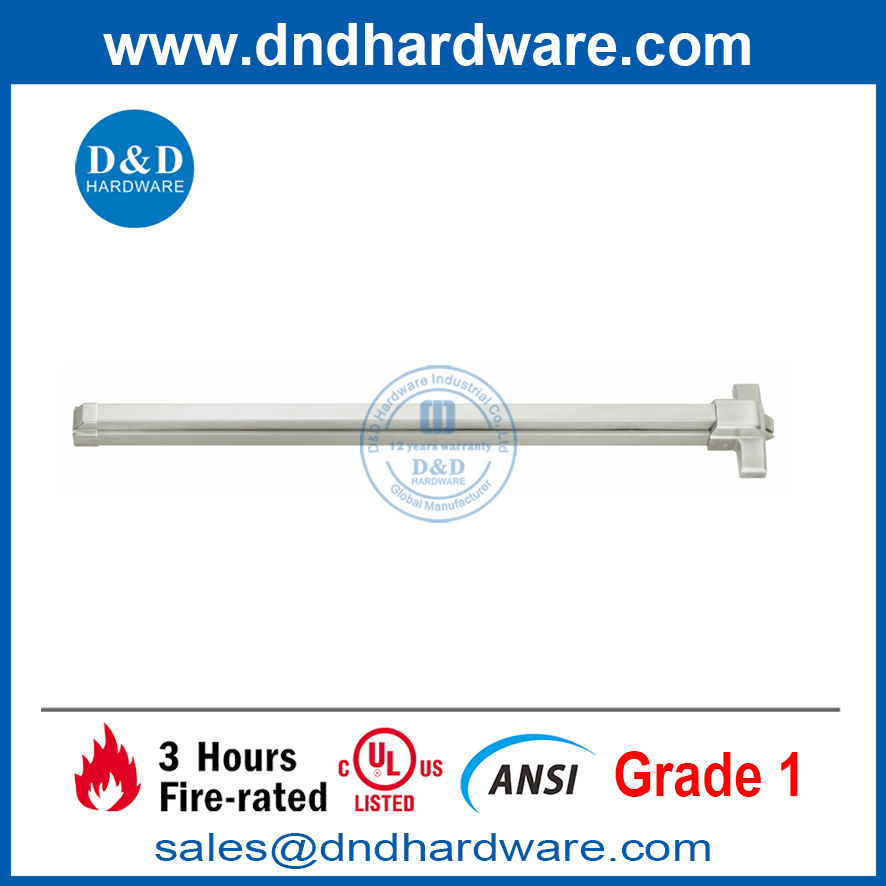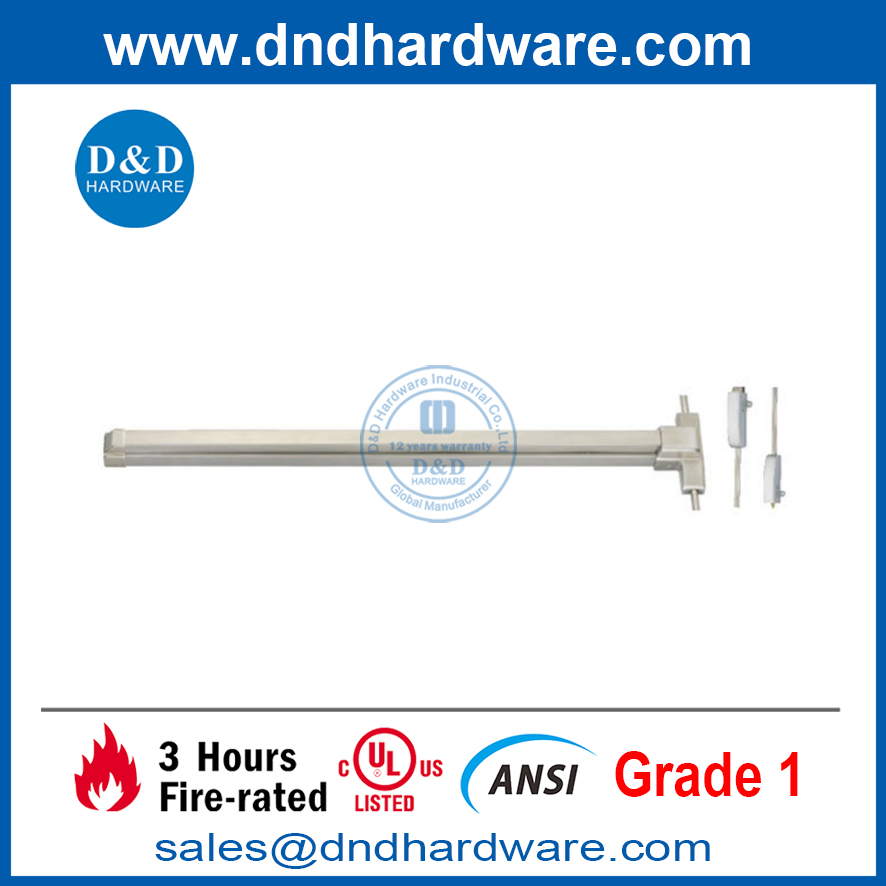 ◆ The traditional cross bar type
The crossbar type has two cases, a lock stile case and a hinge stile case. A conventional round cross bar connects horizontally across the door to both of them.
Pressing the crossbar toward the door retracts the latch.
Cross bar type Rim exit device Cross bar type surface Vertical rod exit device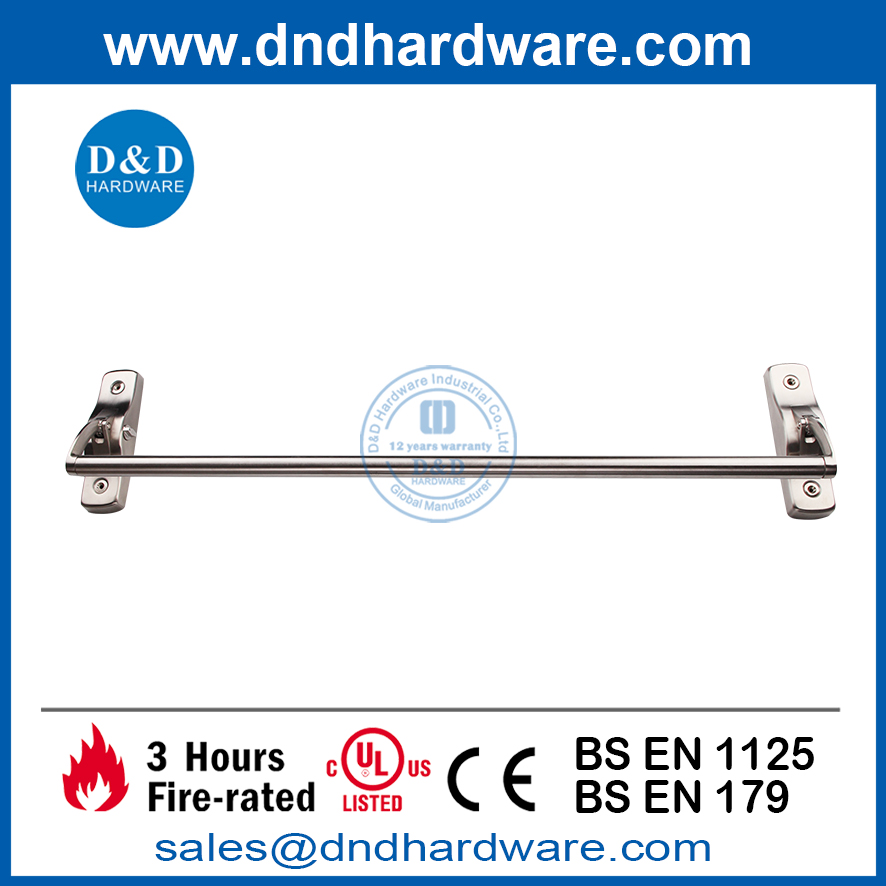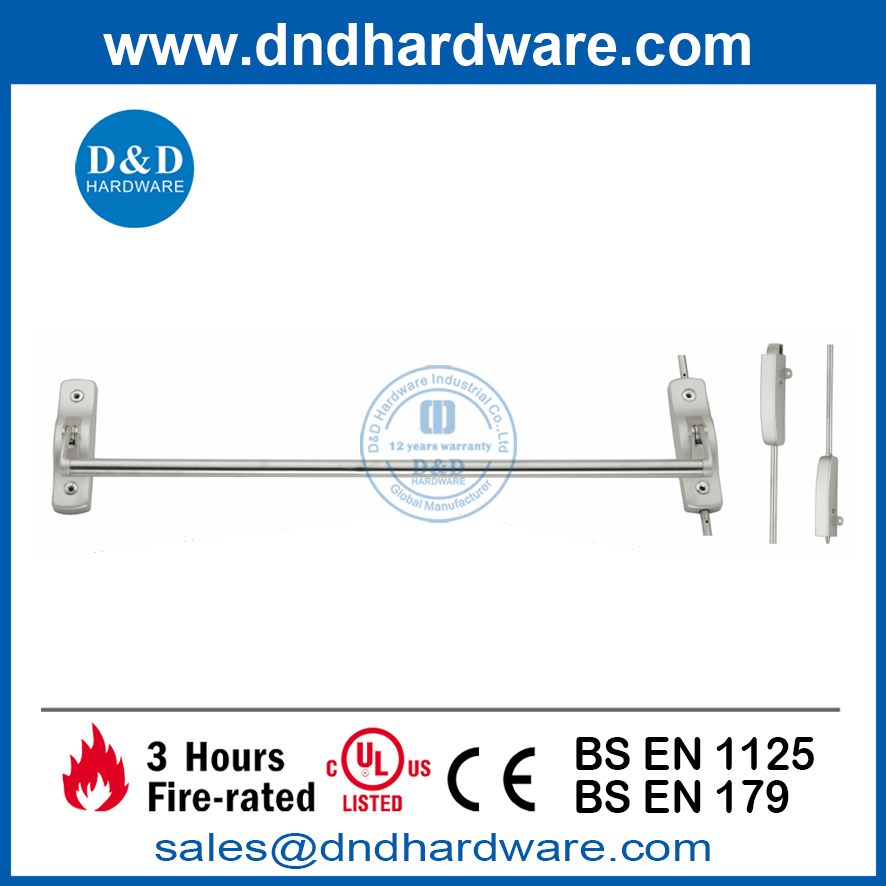 Selection of exit devices depends on many factors. The following lists a few of those factors which influence the selection.
◆ Door Design.
The width of some door stiles may prevent the application of some devices. This would apply when the device case is too large to fit the stile width or if the mounting fasteners extend into the glazing on the glazing stop.

◆ Door Size.
Touch bar devices sometimes are limited as to the door width sizes on which they will operate. Also, vertical rod devices will be listed in your catalog as to the maximum, or recommended height of the door on which
they may be applied and operate properly.

◆ Door Glazing.
Some glass stops in doors project past the face and will affect the installation of touch (Modern) type devices. Changing glass lite size, glass stop size or providing shims may be required.

◆ Building Code and Owner Requirements.
The building codes and the owner's requirements of operation should be investigated. Appearance (aesthetics) and design requirements of the architect or building designer affect your selection.

◆ Overlapping Astragals.
Caution must be taken when a pair of doors requires the use of overlapping astragals. For example, on a pair with two vertical rod devices the astragal would not allow one leaf to open independently from the other leaf.
D&D Fire-exit device passed ANSI UL 10C(3 hours fire rated), ANSI/BHMA Grade 1 certified. Various styles of panic exit door hardware are suitable for public buildings, industrial places, medical buildings, educational places and other Commercial applications. D&D can also provide a complete set of solutions for pedestrian circulation, bringing customers a safe, convenient and reliable door configuration program.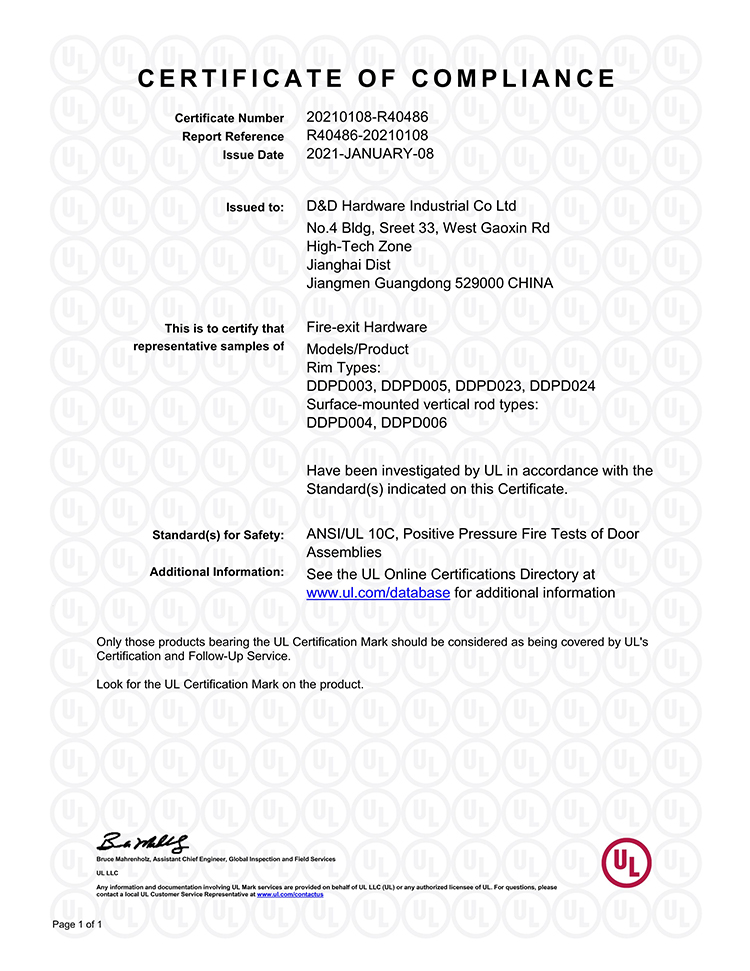 For further information about fire panic exit hardware or any of our services, click here.
Contact us Now:
Contact: David Jian
Mob: 0086-139 2903 7292
Email: David@dndhardware.com, sales@dndhardware.com
Jobby Zhang
Mob: 0086-137 2599 9617
Email: jobby@dndhardware.com