How to Clean Brass Hinges
Views:18 Author:Site Editor Publish Time: 2017-11-09 Origin:Site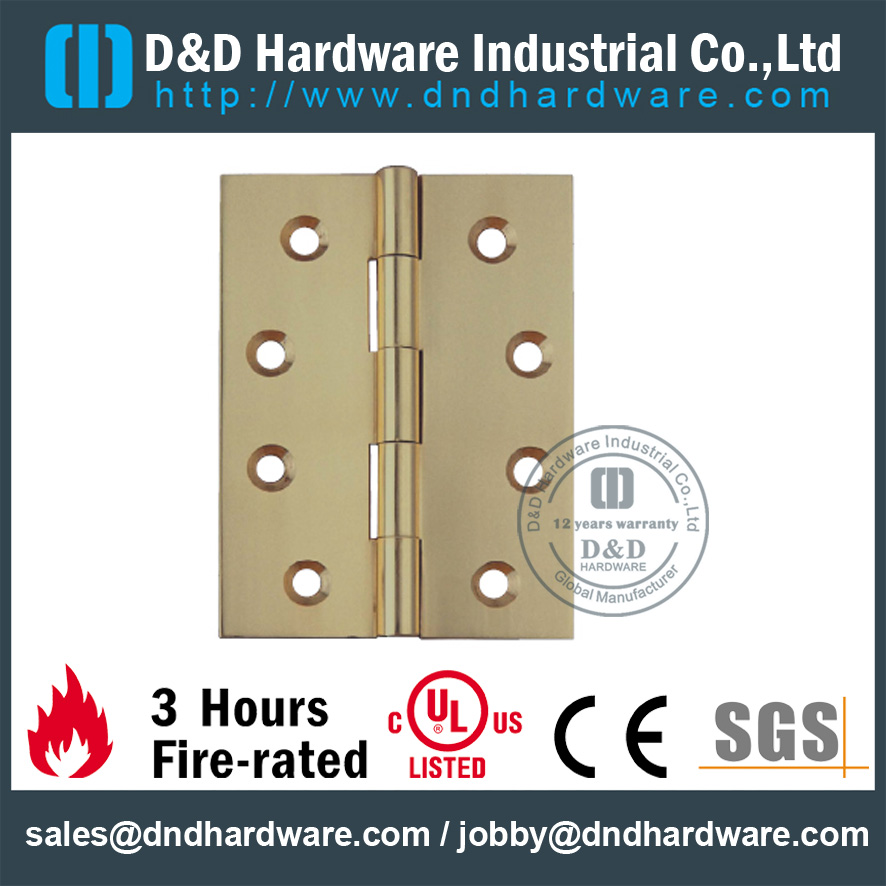 Keeping brass hinges shiny and clean is very important. But over time, they might acquire a bit of grime or tarnish. Do you want to clean brass hinges by yourself? Now there are six ways which can help you clean them.
1. Wipe the brass hinge with soapy water.
Mix hot water with a few drops of liquid dish soap. There is no need to measure the volume of soap or water – just get the solution sudsy. Dip a warm sponge or cloth in the water and wipe the hinge down.
2. Smear a tomato-based product on the hinge.
Apply a thin patina of ketchup, marinara sauce, or tomato paste to the brass hinge using a paper towel or hand cloth. Allow the tomato-based product to remain on the brass hinge for about one hour. Dip a clean cloth or sponge in hot, soapy water, then scrub the brass hinge.
3. Make a vinegar paste
Mix equal parts vinegar, salt, and flour. For example, you might combine four tablespoons of vinegar, four tablespoons of salt, and four tablespoons of flour. Smear this paste across the surface of the brass hinge, and then wait for about 60 minutes. Rinse the hinge off with warm water. Wipe it down with a dry cloth until it shines.
4. Create a paste from cream of tartar
Combine two tablespoons of cream of tartar and one tablespoon of lemon juice. Wipe the paste on the hinge using a clean paper towel or an old toothbrush. Allow the paste to wait for 30 minutes. Then, dip a clean cloth in warm water and wipe the paste away.
5. Combine baking soda and vinegar
Mix equal parts white vinegar and baking soda in a bowl with steep sides. For example, you could combine two tablespoons vinegar and two tablespoons baking soda. The material will fizz when combined. Dip a soft-bristled brush or a soft cloth in the mix and wipe down the brass hinge for a minute or two. Wipe the hinge clean with a damp rag, then dry it with a clean dish cloth.
6. Coat the hinges in yogurt
Use a spatula to lightly cover the hinge in plain yogurt. Try to stand the hinges on their edges so as to coat the maximum surface area possible with yogurt. Allow the yogurt to dry overnight. Rinse the hinges thoroughly using warm water. Use a toothbrush to get the yogurt out of any recesses where it might have coalesced.
You don't want to clean brass hinges by yourself, but you would like to make hinges new. The best way is buying new hinges. You could click the product our website to find what you want.
D&D Hardware Manufacture of high quality hardware for Fire Rated Doors, Wooden Doors, Metal Doors, Escape Doors, Single Fire Rated Flush Doors, Double Doors, Security Doors, Louver Steel Doors etc.

Our products which include Door Hinges, Panic Exit Device, Lever Handles, Mortise Locks, Lock Cylinder, Door Closer, Door Bolts, Door Stopers, etc.
All our products strictly according to international Standard, such as the ANSI, BS EN/CE, UL, BHMA standard.
Contact us Now:
Contact: David Jian
Mob:0086-139 2903 7292
Email: David@dndhardware.com, sales@dndhardware.com,

Jobby Zhang
Mob:0086-137 2599 9617

Email: jobby@dndhardware.com
D&D HARDWARE INDUSTRIAL CO.,LTD
ADD:No.4 Bldg,Street 33, West Gaoxin Rd, High-tech Zone, Jianghai Dist. Jiangmen City, Guangdong, China (Postcode:529000)
Https://www.dndhardware.com

Tel:+86-750-3856396

Fax: +86-750-3856395