What is swing clear hinges & How do they work?
Views:0 Author:D&D Hardware Publish Time: 2021-05-28 Origin:D&D Hardware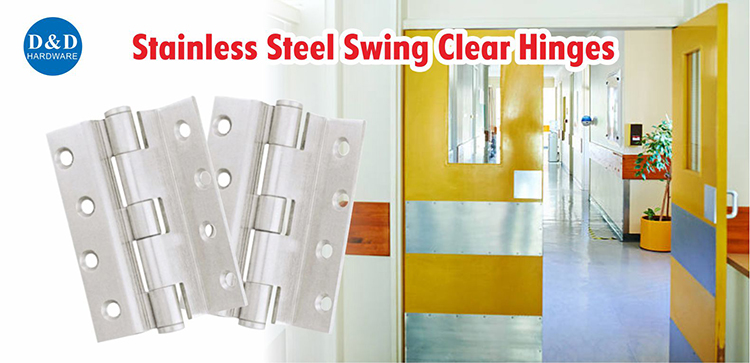 Swing clear hinges are used on openings, such as hospital patient room entry or cross-corridor openings, where the maximum clear width of the opening is required to permit the passage of equipment without damaging the doors.
In some cases, existing openings have to be widened to be in compliance with accessibility requirements. Swing clear hinges can replace existing standard full mortise hinges widening the opening without having to replace the door or disturbing the finished wall materials.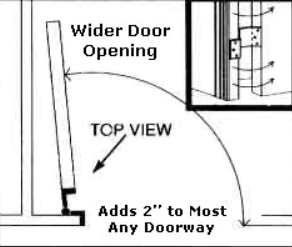 When doors open to only 90°, the door thickness protrudes into the clear width of the opening. Swing clear hinges move the door out of the opening when the door is opened to 90°. The leaves of the hinge are bent at an angle and the barrel of the hinge is moved over the face of the frame. Swing clear hinges are available in full mortise, half mortise, full surface and half surface applications.

Noted:
Door closers and overhead stops or holders require special installation templates because the pivot-point of the door is moved from the hinge stile of the door to in front of the face of the frame.
For more information on different kind of hinges, please feel free to consult with D&D.
For further information about door hinge or any of our services, click here.
Contact us Now:
Contact: David Jian
Mob: 0086-139 2903 7292
Email: David@dndhardware.com, sales@dndhardware.com
Jobby Zhang
Mob: 0086-137 2599 9617
Email: jobby@dndhardware.com