How to Choose the Hinge for interior Door?
Views:0 Author:Site Editor Publish Time: 2020-10-10 Origin:Site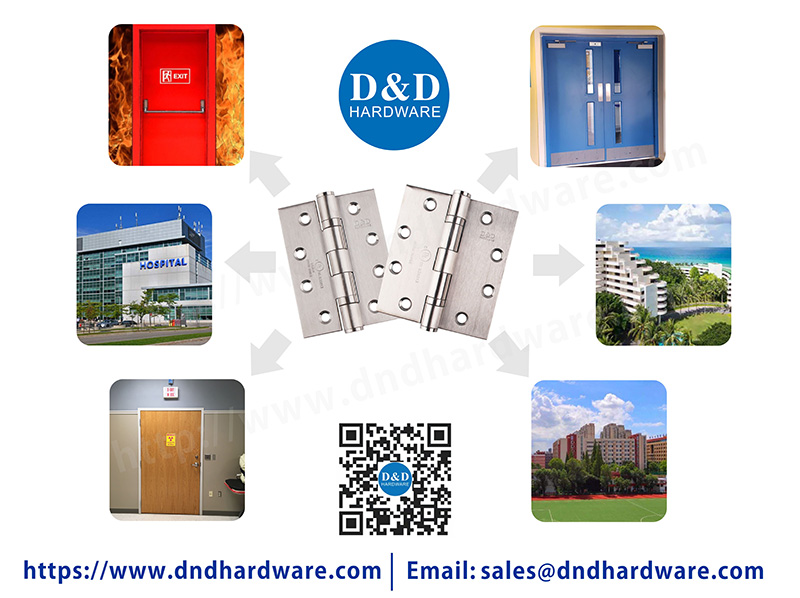 Conventional hinges with Doors
There are four basic steps to follow when selecting or scheduling hardware for door opening. These steps follow the logical order in which the hardware would be installed:
(1) Hang the door
(2)Secure the door
(3) Control the door
(4) Protect the door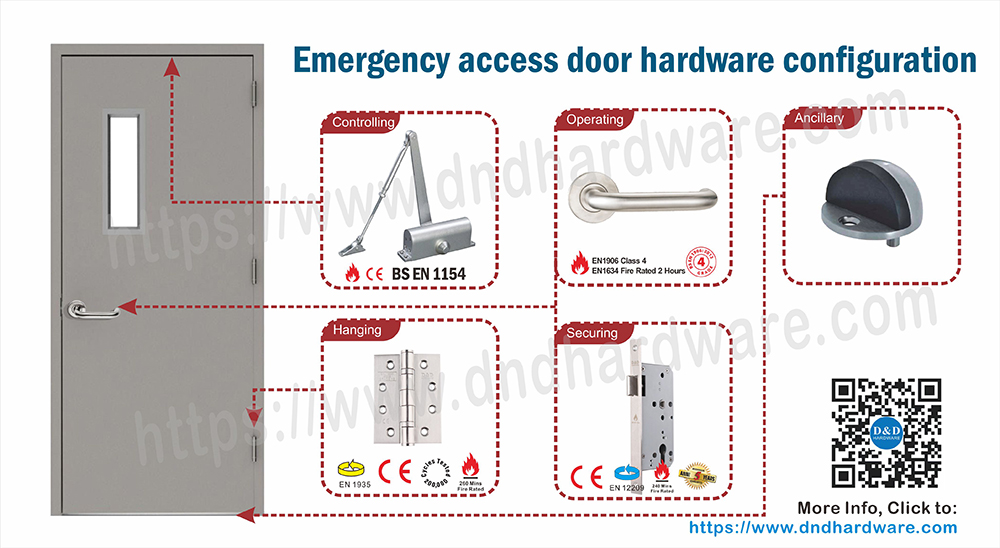 Hinge just as the total structure will only be as good as the foundation it is built upon, so a door and all of its attendant hardware will operate only as well as the hanging devices that have been selected and installed.
Conventional hinges are the most common means of hanging a door. A hinge is a device consisting of two metal plates joined by a pin. The pin fits in the barrel, through the knuckles and serves to hold the two leaves of the hinge together.
Conventional hinges are often referred to by the number of knuckles that form the barrel of the hinge. Two, three and five knuckle designs.
Five knuckle Ball Bearing Hinges are the most frequently used hinges in our industry.
Three knuckle hinges are available in the same types and models as five knuckle designs.
Three knuckle hinges have a more streamlined appearance than five knuckle hinges.
Two knuckle Flag Hinges are typically used in applications where the door is removed frequently. Loose joint of the two knuckles permits the door to be lifted off without disassembling the hinges. Two knuckle hinges must be handed correctly when ordered.
Most hinges used on commercial applications are called template hinges because they are designed to fit a standardized cutout and holes pattern for the fasteners. Hinges are manufactured to precise sizes, thicknesses of metal and holes locations. Originally intended for metal door and frame applications, today's template hinges are also used on wood doors and frame.
When should you use three knuckle hinges instead of five knuckles?
Three knuckle hinges have a more pleasing appearance. Their usage is a matter of personal preference.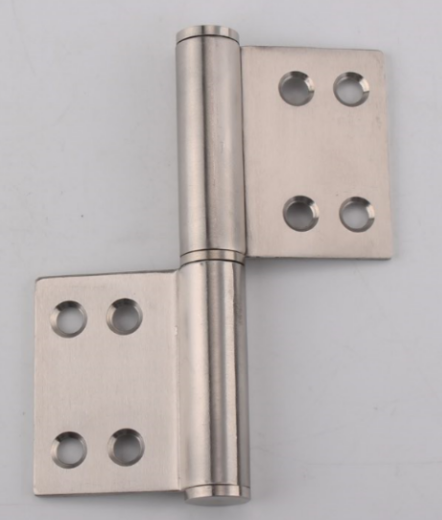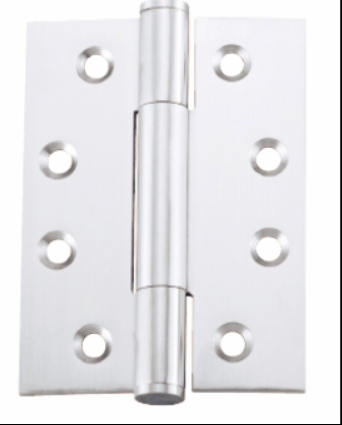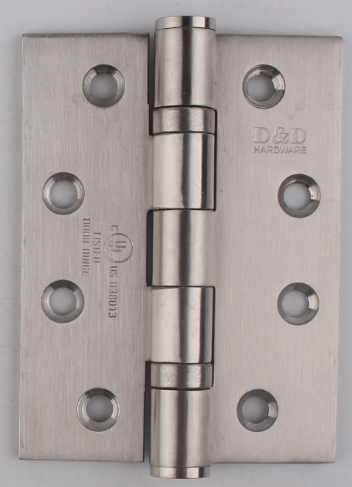 2 knuckle Flag Hinge 3 knuckle Hinge 5 knuckle Ball Bearing Hinge
When do you use anti-friction hinge instead of plain bearing hinge?
The weight of the door, the type of door control hardware, and the expected frequency of use determine whether plain bearing hinges or anti-friction bearing hinges should be used.
Openings with door closer and automatic operators should always have hinges with anti-friction bearings, because they permit the door to move more freely.
Plain bearing hinges are intended for low frequency use. They are constructed without extra-friction bearings between or within the hinge knuckles.Ball bearings are the most common type of anti-friction hinge bearing. One type has visible ball-bearing cups fastened to the knuckles of the hinge. In another type, the ball bearings are concealed within the hinge barrel.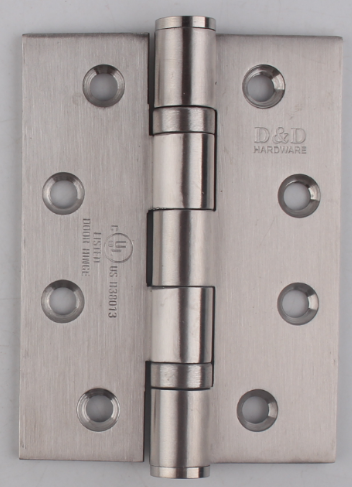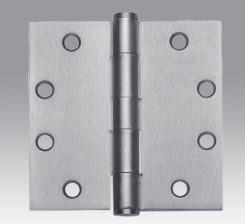 Visible ball-bearing hinge Concealed ball-bearing hinge
Other anti-friction bearings may be made from oil-impregnated metals or certain low friction plastic materials. These may be used for vertical or lateral loads or both.
Five knuckle, standard weight anti-friction bearing hinges have two sets of bearings, while the heavy weight models have four sets of bearings.
When purchasing different types of hinges, you must not only consider the upfront costs, but also the cost of long-term maintenance and replacement. D&D Hinges, through strict safety tests (including BS EN, CE, UL, ANSI and BHMA), is suitable for public buildings, industrial sites, medical buildings, educational sites, etc., and provides a complete solution for people to provide safety for customers. At the same time, the convenient and reliable door configuration solution brings customers the best price/performance ratio, high quality and long service life.
For further information about door hinge or any of our services, click here.
Contact us Now:
Contact: David Jian
Mob: 0086-139 2903 7292
Email: David@dndhardware.com, sales@dndhardware.com
Jobby Zhang
Mob: 0086-137 2599 9617
Email: jobby@dndhardware.com