How does the lock cylinder work?
Views:10 Author:Site Editor Publish Time: 2020-02-22 Origin:Site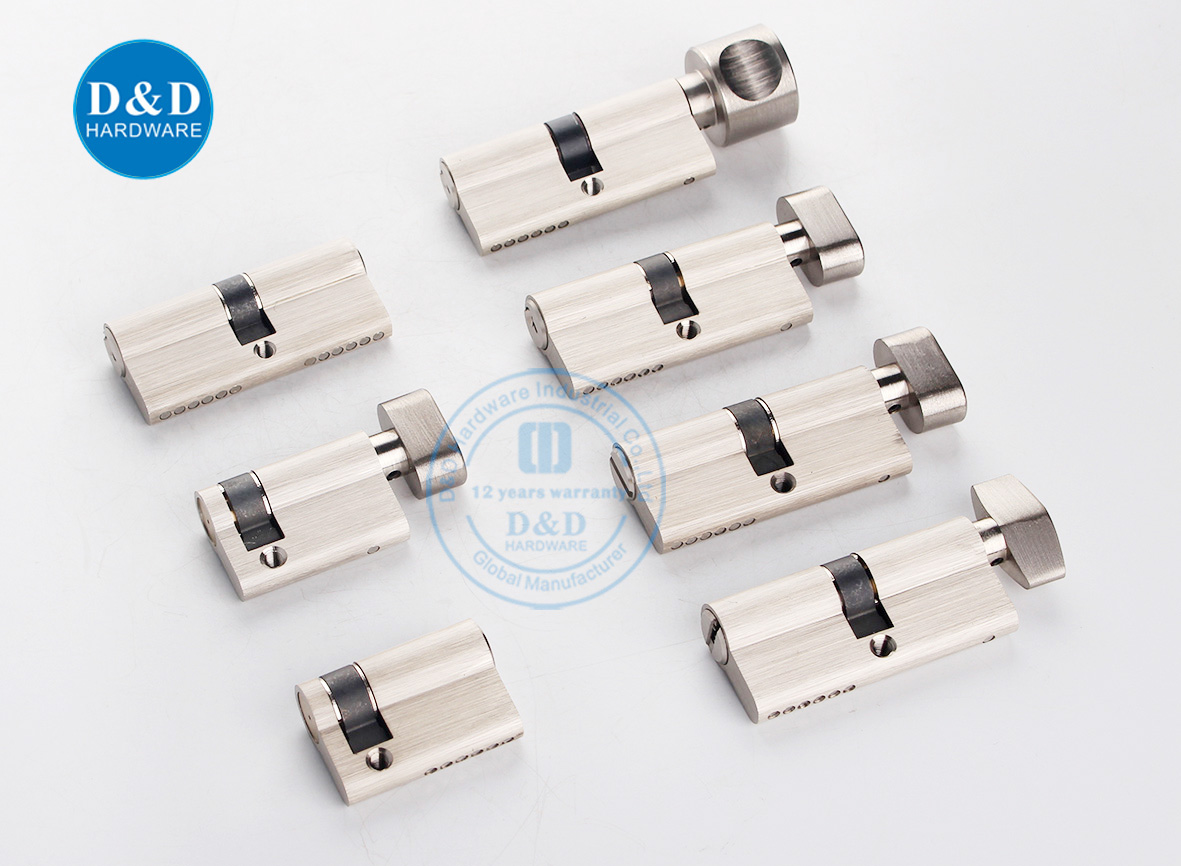 The lock cylinder is the main part that controls the unlocking of the lock, and is an important part of the lock. The lock core and the key can rotate and drive the core of the lock bolt. The main function of the lock cylinder is a device for twisting the square tongue of the mortise lock and starting the inclined tongue to achieve unlocking and locking.
Different standards have different toggles. The American lock cylinder is a tail piece and a cam. The European style lock cylinder is the middle cam.
The following explains the operation of the unlocking core with the European-style lock cylinder as the main explanation:
1. Structure of lock cylinder
2. Lock cylinder operation principle
1. Structure of lock cylinder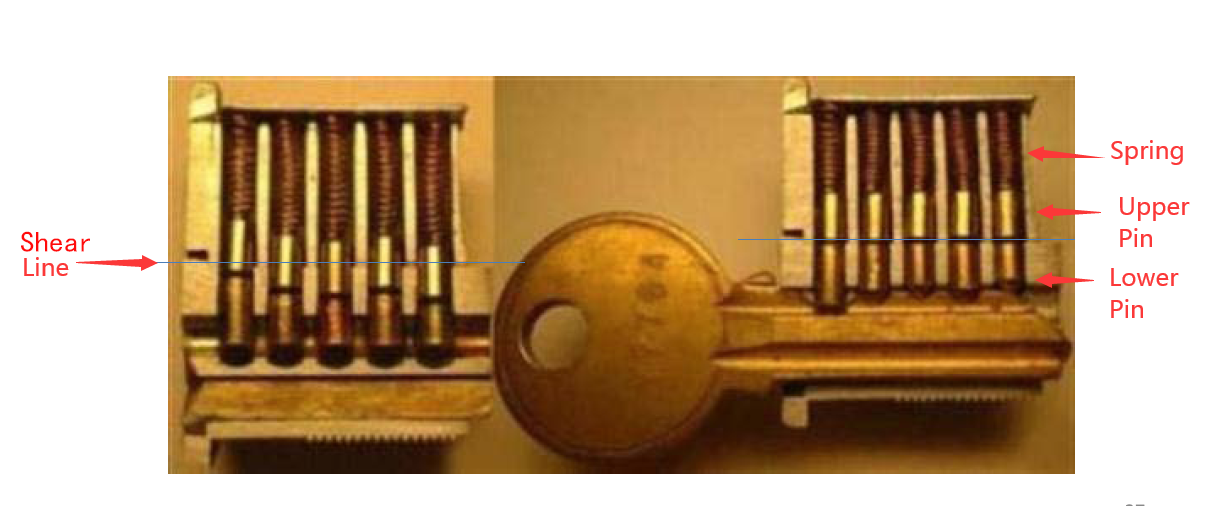 ●The internal mechanism of the lock core includes: a lock cylinder body and a rotatable lock cylinder center body.
●Between the cylinder body and the cylinder center body is a shear line.
●The lock core body and the lock core center body both have pin groove. The grooves have pins and springs, and the marbles have upper pin and lower pin.
2. Lock cylinder operation principle
When the correct key is used, the gap between Upper Pin and Lower Pin in Pin slots 1 to "N" is exactly the same as the gap between the lock cylinder body and the lock cylinder, which means that the lock cylinder center body can rotate and the lock is in the open state.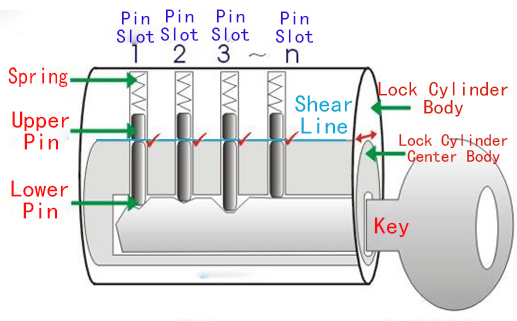 If you try to turn the lock body with an incorrect key, the tangent lines of the upper pins and lower pins are not on the shear line between the core body and the core body. The marbles jam the lock core body and the lock core center body, making them non-rotatable.
The lock cylinder is installed in a mortise lock mounted on the door. When the door is closed, the latch of the lock core fastens the door. As long as the bolt on the lock core is twisted out of the mortise lock, the door can be locked to meet security requirements.
The complex internal design of the lock cylinder reduces the mutual opening rate and improves the anti-opening degree. The higher the safety is. The lock cylinder is easy to install and has high security, and is suitable for indoor doors in various buildings. D & D's lock cylinders have passed strict EN1303 and DIN 18252 / 09-1999 safety tests. Various styles of mortise locks are suitable for different public places such as public buildings, industrial places, medical buildings, and education places. D & D can also provide a complete set of solutions for people circulation, bringing customers safe, convenient and reliable door configuration solutions.
For further information about fire rated door lock cylinder or any of our services, click here.
Contact us Now:
Contact: David Jian
Mob: 0086-139 2903 7292
Email: David@dndhardware.com, sales@dndhardware.com
Jobby Zhang
Mob: 0086-137 2599 9617
Email: jobby@dndhardware.com