Door Closer CE EN 1154
Views:274 Author:D&D Hardware Publish Time: 2015-12-04 Origin:Site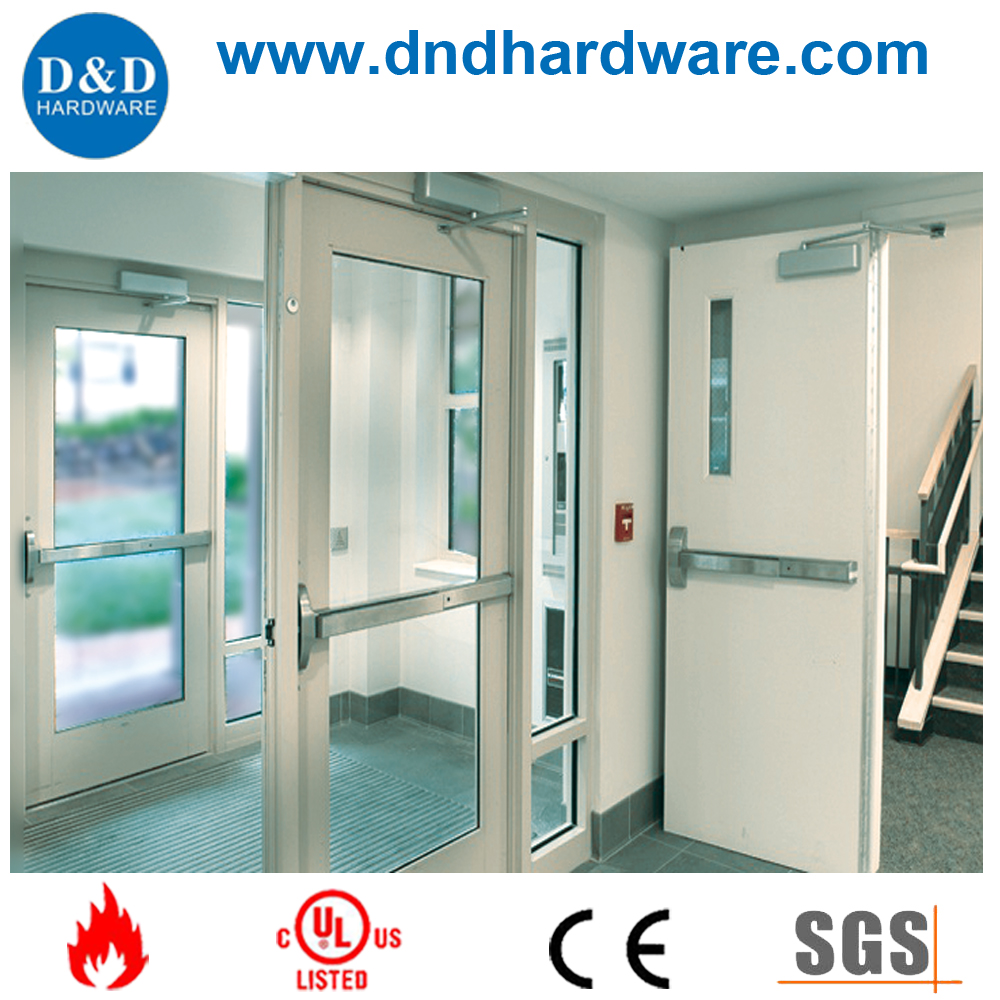 1.Power Size
| | | |
| --- | --- | --- |
| Door Closer Power Size | Recommended Max Door Width(mm) | Max Test Door Mass kg |
| 1 | <750 | 20 |
| 2 | 850 | 40 |
| 3 | 950 | 60 |
| 4 | 1100 | 80 |
| 5 | 1250 | 100 |
| 6 | 1400 | 120 |
| 7 | 1600 | 160 |
1.1 The power of a door closer should relate to the width and weight of the Door onto which it is to be fitted. The chart opposite provides a guide to selecting the appropriate product.
1.2 Closer are designed to specific strengths i.e. 'fixed' strength or variable strengths whereby the power is either 'adjustable' within the mechanism itself or 'selectable' via a template.
1.3 When fitting a closer on a parallel arm installation (app.66), it is usual to experience some power loss and a stronger unit may be needed. However, some D&D closer retain their strength regardless of application.
1.4 Certain environmental factors could impact on the open force of the door, e.g.wind pressures. If unusually windy or draught conditions are expected, select the power size for the next door width.
2.European Standards
Depending on their function, all D&D door closers are CE marked and conform to either BS EN 1154. Controlled Door Closing Devices or BS BN 1154 Electrically powered hold-open devices for swing Doors. All products have been included in a successful fire test in accordance with BS BN 1634-1.


3.Applications





Backcheck

Backcheck offers resistance to opening between 70 degree and 90 degree when the door is opened with excessive force. Useful in all situations. Helps prevent damage to building and door frames, particularly where opening is restricted. NOTE :Backcheck is not a substitute for door stops which should be fitted wherever possible.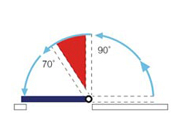 Delayed Action

Delayed action slows down the closing speed of the door between approx 90 degree and 65 degree. The amount of delay can be adjusted and de-activated altogether. Ideally suited for applications, such as care homes, where people need a grater length of time to exit doorways.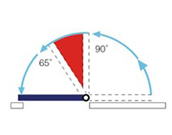 Controlled Closing
All D&D door closers have an adjustment value which allows the losing speed to be controlled. this is effective throughout the whole closing cycles except where delayed action or latch action are activated.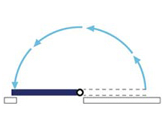 Controlled Closing
Latch action provides for the adjustment of the last 10 degree (approx) of the closing cycle.This allows the closer to be adjusted to overcome a latch or instumescent seal.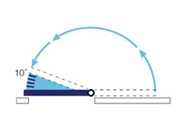 4.Slide Arm Application
Can be used where it is undesirable to have a projecting arm.consists of a single arm connected to channel mounted above the door. (Not suitable for doors with projecting architraves).
5.Door Plate
Allows a door closer to be fitted where the top rail of the door is too narrow to allow normal fitting. The drop plate is first attached to the door and then the closer attached to the drop plate.
As a professional door closer manufacturer in China, we provide customers various exterior and interior door closer, like concealed door closer, heavy duty door closer, etc. Our door closers are high-quality, durable, anti-rust and textured. The door closers we provide are suitable for wooden door, metal door, fire rated door, double door, single door, steel door of commercial or residential application.
All our products strictly according to international Standard, such as the ANSI, BS EN/CE, UL, BHMA standard.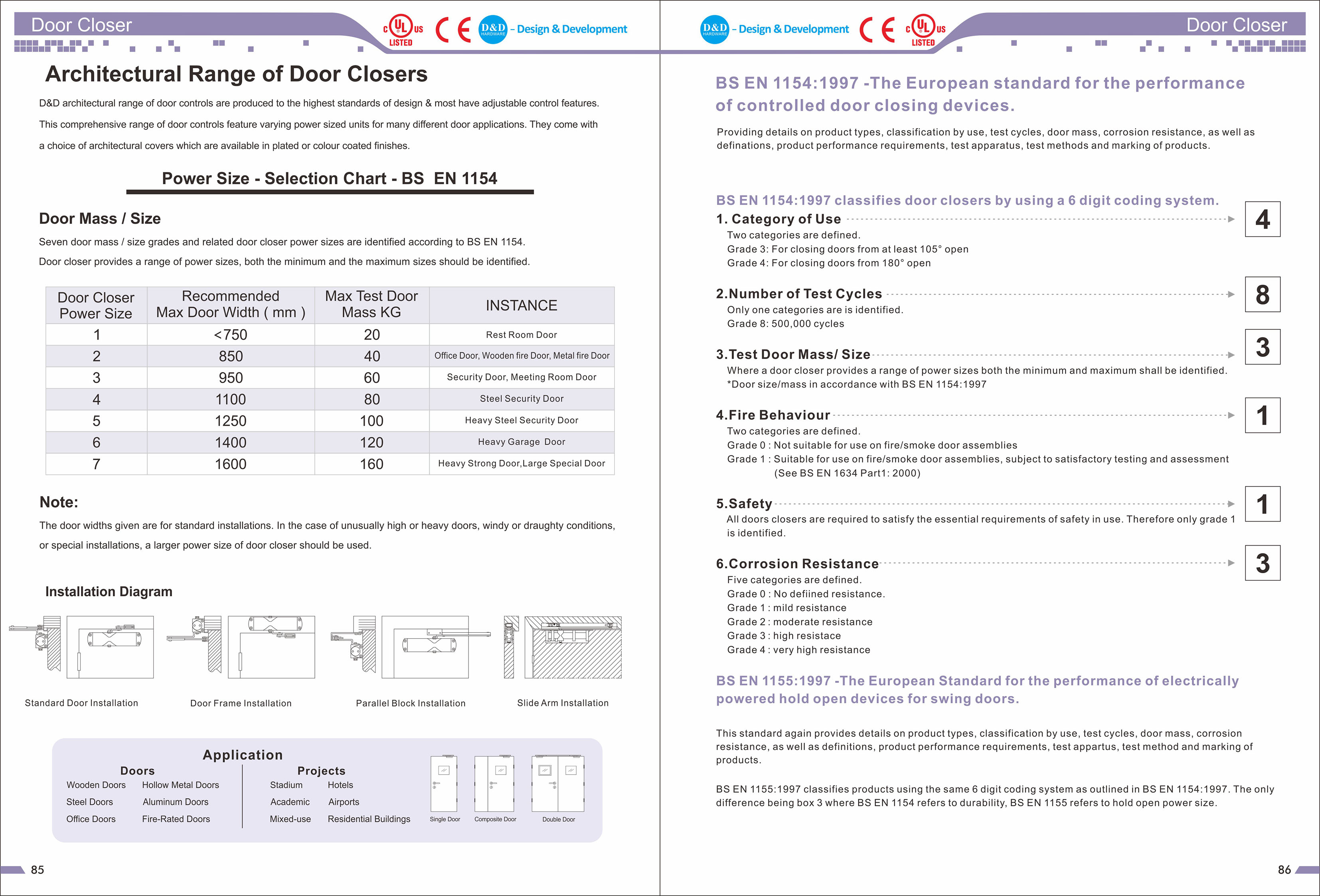 Contact us Now:

Contact: David Jian
Mob:0086-139 2903 7292
Email: David@dndhardware.com, sales@dndhardware.com,

Jobby Zhang
Mob:0086-137 2599 9617
Email: jobby@dndhardware.com



D&D HARDWARE INDUSTRIAL CO.,LTD

ADD:No.4 Bldg,Street 33,West Gaoxin Rd,High-tech Zone, Jianghai Dist. Jiangmen City,Guangdong,China (Postcode:529000)

Https://www.dndhardware.com

Tel:+86-750-3652251, 3856396

Fax: +86-750-3856395, 3856397