Euro SS304 Escutcheon Lever Trim for Emergency Exit Door -DDPD014
Euro Escutcheon Lever Trim is a popular Panic Exit Device, it is durable and easy to use. As a professional Panic Hardware supplier in China, we provide customers various quality Lever Trim for Exit Door and they apply to different commercial of doors. The Euro Lever Trim is one kind of our SS304 Escutcheon Lever Trim. The material of Escape Door Lever Trim is Stainless Steel, so it can keep the original shape very well. It won't turn yellow or rust. The SS304 Euro Lever Trim can also keep smooth surface for a long time, not easy to rust and can wear resistant, these two characteristics greatly reduce the possibility of Lever Trim for Escape Doo old and bad. The Lever Trim for Emergency Door is smooth and easy to install and use, it can bring you high security and beauty. For further information, please contact us.
Item: SS 304 Escutcheon Lever Trim, EN1634 Fire rated standard
1. Accordingly UL list & Fire rate standard,
Accordingly BHMA ANSI Grade 1 standard
Accordingly UL305, UL10C, ANSI A156.3 standard

2. Material: SS304
3. finished : SSS , PSS , PVD , AB

4.Door thickness :45-55mm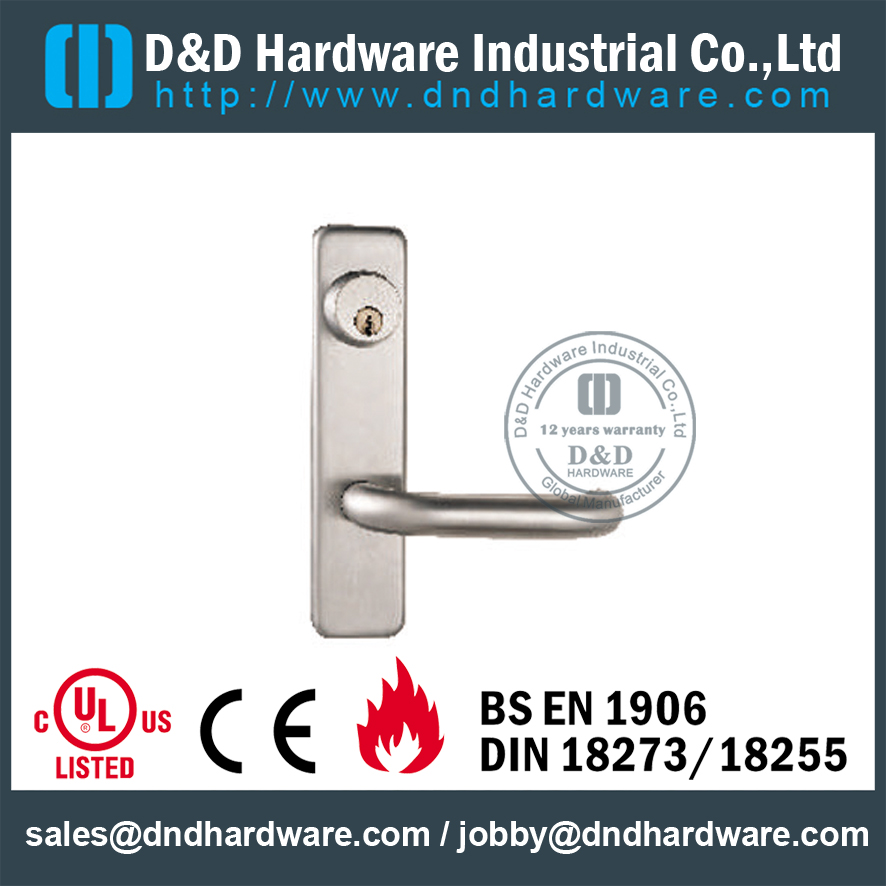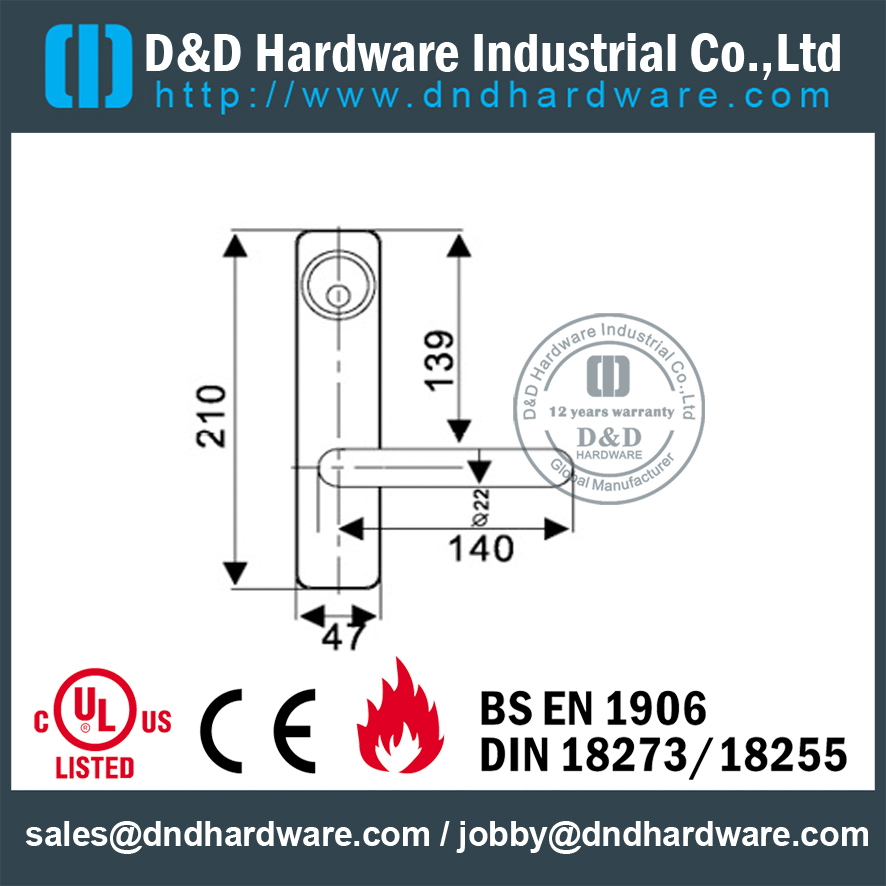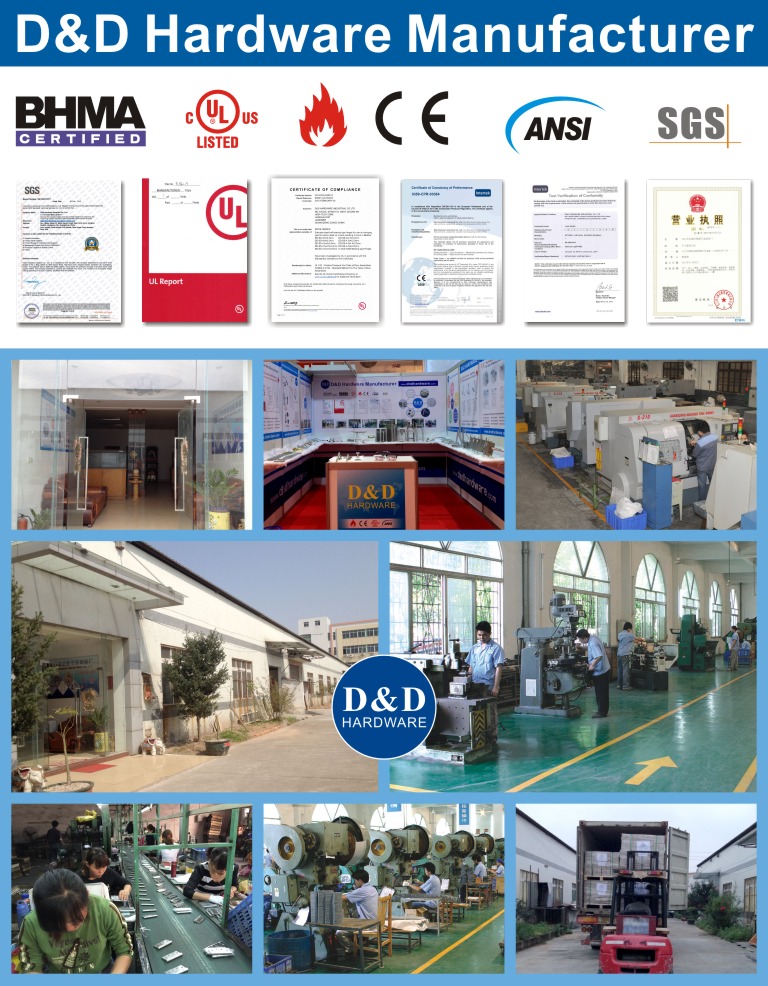 D&D Hardware offers a combination of products to suite the individual Building, meeting not only the Requirements for Design and Function, but also the desired Budget.
More door hardware items include:
1. Stainless Steel Door Hinge- UL Listed & Fire Rated & CE Certificate
2. Stainless Steel Door Handles- BS EN 1906
3. Door Locks - CE EN12209 Fire Rated
4. Panic Exit Device- UL Listed & CE Certificate
5. Door Controls – CE BS EN 1154
6. Glass Hardware / Bathroom Hardware


Contact: David Jian
Mobile:+86-139 2903 7292
Tel: +86-750-3856396
E-mail: david@dndhardware.com, sales@dndhardware.com
http://www.dndhardware.com
Contact: David Jian
Mobile:0086-139 2903 7292
E-mail: David@dndhardware.com, sales@dndhardware.com, 

Jobby Zhang
Mobile:0086-137 2599 9617
E-mail: jobby@dndhardware.com
 
D&D HARDWARE INDUSTRIAL CO.,LTD   
ADD: No.4 Bldg,Street 33,West Gaoxin Rd,High-tech Zone, Jianghai Dist. Jiangmen City,Guangdong,China (Postcode:529000)
Http://www.dndhardware.com  
TEL: +86-750-3652251, 3856396
FAX: +86-750-3856395